How We Tripled Mosaic Property Group's Online Leads In Under Six Months
Want to learn how we increased Mosaic Property Group's website leads by 250% in under six months without spending a cent more on advertising?
Mosaic Property Group is a holistic property development, construction and property management company.
Within six months of partnering with us, we achieved the following results:
250% increase in website leads
95% of captured leads were

sales qualified

123% increase in website visitors from

search

312% increase in website visitors for

social media

All WITHOUT increasing online

advertising spend

!
We'll also share with you the background to another great client testimonial: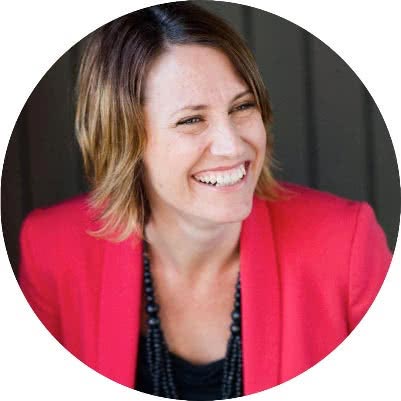 I just had a meeting with News Corp for some print advertising and they said, "whoever is doing your website, SEO and PPC is doing an amazing job – whoever they are, keep them, and whatever you are paying them, double it.
It all started from a 'business as usual' enquiry from our contact form…
The client mentioned to us they are wanting to upgrade their current website.
Their old website was put together by one of the team members (who was now long gone) and was in dire need of a refresh.
It was also hard to update, causing the marketing team unnecessary headaches when it came to making even the simplest changes.
Step One: Exploring the business objectives and market opportunities
The first step was developing an understanding of the client's business model and goals. We also did some digging of our own to uncover the online marketing opportunities that existed for the business.
It was clear from the get-go that the business had strong growth ambitions, both online and offline.
The previous website was no more than a pretty online brochure. It wasn't seen as a sales tool with the client primary relying on referrals for lead generation.
Safe to say it took some convincing for the client to understand just how powerful online lead generation could be for them.
By conducting data-driven market & competitive research, we were able to show massive online opportunities that existed in the client's niche.
All they needed was the correct digital marketing strategy so they could realise the opportunity...
Step Two: Developing a razor-sharp & detailed campaign brief
The first step for any successful digital marketing campaign is a well thought out & detailed campaign brief.
However, nobody, I repeat, nobody wants to waste time in endless 'scoping' meetings.
That's why knowing the right questions to ask will not only save you time but set you up for better success.
After conducting a 45-minute discovery session with the client, we identified the following goals:
Increase leads generated online by

improving the website's conversion rate

Decrease cost per acquisition (CPA) by improving the website's

organic search rankings

Increase lead volume & quality by attracting, engaging & converting more 'ready to buy' leads
Increase online engagement by better communicating the

brand differentiators & USPs

Introduce new channels of

lead generation

by integrating

live chat

into the new website
Save time & money by

integrating the website's forms

& touchpoints with the Zoho suite
Step Three: How we won before we even started with clean & well-thought-out site mapping & wireframing
One of the most critical steps with any new digital campaign is to ensure the website meets the needs of the business's target audience.
We achieve this by workshopping closely with the client to understand their audience's key motivations, fears, wants & desires.
Next, we combine this 'qualitative' market research with 'quantitative' market research.
Specifically, we gather data on what questions your target audience is searching for answers online.
This helps us understand what pages we need to include in the new website, which informs the sitemap.
Additionally, this helps us understand what content needs to be on the pages to best meet the needs of the target audience.
Step Four: Creating content & design that engages the target audience while also ranking well in Google
If you ask us what's most important to get right with a website, we would say it's the content.
The client already had a large catalogue of professionally written marketing copy and content for use on the new website.
We were able to create a new modern and fresh design to best showcase the content while also optimising it for better SEO.
Step Five: Developing a high-performance, reliable website that you can edit yourself without needing to touch any code
With the old website, the client could not make basic changes without going through a web developer.
This was a slow, expensive and frustrating process that dragged out the client's marketing activity.
That's why we used WordPress & Advanced Custom Fields to create a seamless editing experience without sacrificing performance.
The website pages were coded from the ground up by our highly experienced team of in-house WordPress developers to ensure the whole website was error-free, fast and secure.
Step Six: Driving more 'ready-to-buy' traffic to the new website without spending more for it
After a smooth and trouble free launch of the new website, we began moving into the traffic generation phase of the campaign.
Within a month of launching the new website, we were able to increase the number of keywords the website ranked for in organic search by over 900%.
We were also able to secure the website's ranking for brand-name searches and also for the 'Brisbane property developers' keyword theme.
With significant gains in organic search traffic achieved, we decided to add gas to the fire by taking over the client's Google Ads account.
The previous Google Ads agency had done a poor job setting up the search campaign. Here's a short summary of the immediate improvements we made after inheriting the campaign.
Removed redundant/irrelevant keywords from targeting criteria
Expanded the keyword targeting to include more

relevant

keywords
Introduced relevant keywords from our

organic search

campaign
Increase online engagement by better communicating the

brand differentiators & USPs



Rebuilt the campaign to make use of

Single Keyword Ad Groups (SKAGs)

Set up headline and description split tests for each SKAG
Implemented correct website form conversion tracking via

Google Analytics


Implemented phone caller lead tracking via

CallTracking Metrics
We also began rolling out advertising landing pages for each of the client's current and upcoming property developments.
As the search campaign matured, the client asked us if we could become their media buyer on behalf of the business.
This meant managing the client's entire digital advertising budget and distributing it to the channels that produced the best results.
We expanded the search campaign to include Google Display Network remarketing. We also took over the management and distribution of the client's Real Estate Australia (REA) digital advertising.
Key results & takeaways
Success begins at the foundational level with a

solid working brief that's thoroughly researched

Well-thought-out sitemap & page wireframes sets the foundations for strong

UX & SEO

Tailoring the page designs to best present the content

creates a more engaging website

Strong organic search rankings can be achieved quickly with the

right website SEO strategy

Google Ads coupled with intensive

split testing

allowed us to

buy keywords profitably at scale

Landing pages allowed us to

convert traffic into qualified leads

producing strong ROI
Digital media buying enabled us to

improve online advertising ROI

across all online channels
View Other Recent Case Studies