Web Design That'll Wow Your
Customers While Saving You
From All The Headaches
Transform your tired old website into a beautiful, custom-designed
experience that you, your customers and Google will love.
Get My Free Proposal
A strong track record of delivering transformative
web design for great companies.
Web Design Service Benefits
Strategic, modern & professional web design that grows your business
Are you searching for a web design agency that understands you and your business? Is your website desperately in need of an overhaul? Or perhaps your business has evolved to the point where your website no longer reflects who you are and what you do?
On the other hand, you may be well aware of all the self-proclaimed web designers out there who leave you with nothing more than a broken website. Worst of all, you're held hostage by prohibitively expensive repair bills & lock-in contracts to fix your website every time it breaks down!
That's certainly not our way of creating websites. We guarantee it.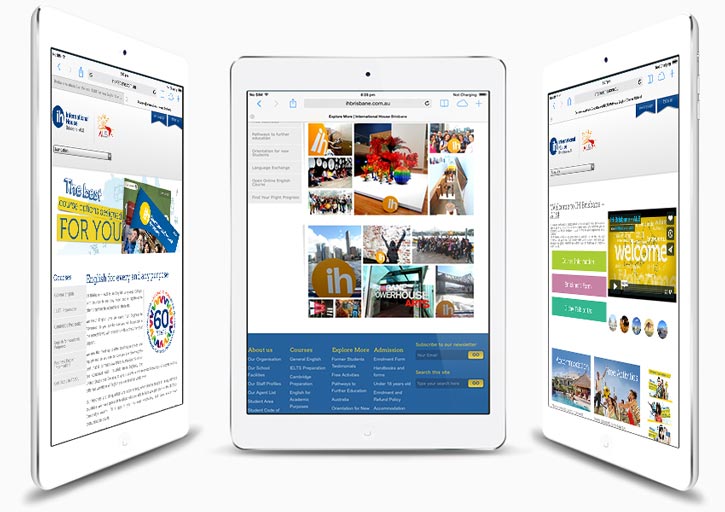 Discover the Web3 web design difference

Achieve a beautiful custom website design that'll impress your audience
If you want your business to be taken seriously, a 'cookie-cutter' template website design will just not cut it. Our dedicated inhouse website user-interface/user-experience (UI/UX) designers will custom design your website's user experience to 'wow' your audience while fitting in with your brand values and unique style. What you'll get is a truly unique website design that fits your business like a glove and puts you head and shoulders above your competitors.

Get a fast, reliable & easy-to-use professional website
You could have the most beautiful website in the world but if it is painfully slow and unreliable, what's the point? Our dedicated in house team of website developers will code up your website to include only the features that you and your audience need. That way, you get a lighting-fast website that is easy to use and edit (without needing to touch any code or paying a developer) while being super-reliable and simple to maintain.

Improve your website rankings in Google search
There's a dirty little secret that most 'SEO gurus' will never tell you: the key foundational aspect to ranking well in Google is not all about constantly churning out articles and getting links. It all starts and ends with your website. More specifically, the content, structure, user-experience, performance & technical optimisation of your website. Our inhouse SEO Specialists work directly alongside our designers and developers so your new website can be found by your audience on Google.
After a bad experience with our previous digital marketing agency, I was sceptical towards hiring a replacement. Web3 not only increased Guide Dog's online revenue, but they also did so with impeccable levels of service & communication throughout the whole process

Web3 Brisbane has helped us achieve huge results online, allowing us to grow and expand our business across Sunshine Coast and the far reaches of Brisbane. Their web design, SEO and paid ads marketing services have given us positive growth across our company for over 10 years in a row. I could not recommend Web3 enough.

I just had a meeting with News Corp for some print advertising and they said, "whoever is doing your website, SEO and PPC is doing an amazing job – whoever they are, keep them, and whatever you are paying them, double it.

You guys are fantastic and every session is of incredibly high value. Your overall approach to digital marketing, web design, SEO and PPC advertising is great. You know how and when to ask the right questions to provoke thought and spark positive discussions within our company. You continue to hit the nail on the head and always do a brilliant job.

You have done an amazing job of listening to our feedback and pulling everything together.  Thank you so much for delivering a fabulous website & SEO strategy. Following the launch, we have received much positive feedback. Many thanks and I look forward to working with you on the digital marketing campaign.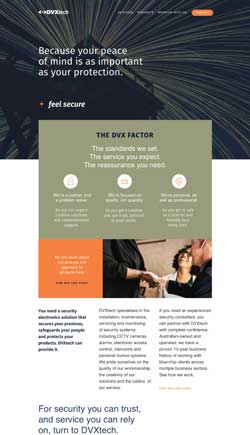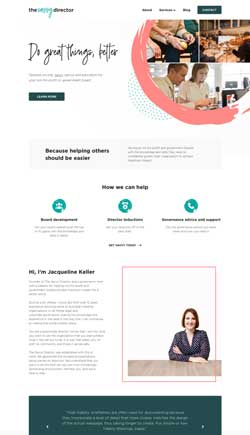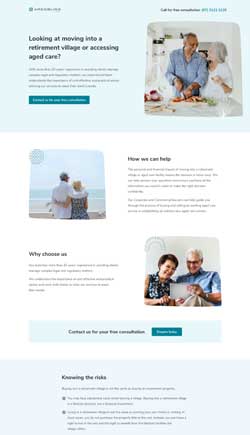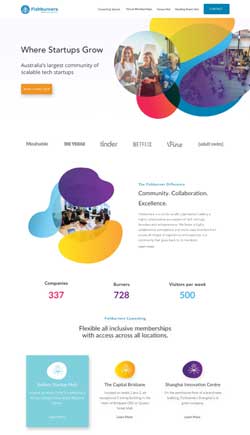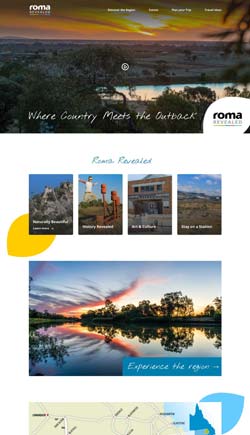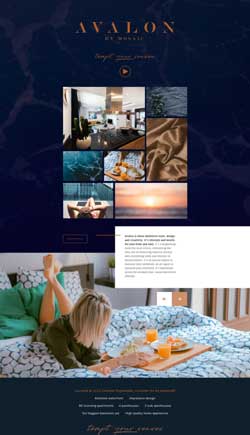 Our Web Design Approach
What is Web3's approach to website design?
Web design that turns browsers into buyers. How to achieve a beautiful, custom-designed website that is fast, reliable and ranks well in Google without waiting a lifetime to happen.
Business-minded approach to building websites without the technical jargon
Are you tired of going around in circles with web designers that just don't 'get' your business? Or, is all their technical mumbo-jumbo doing your head in? Your website is the cornerstone of your business's online presence. For it to be successful, it needs to fulfil your greater business objectives. That's why our web designers put your business goals first when developing your overall website strategy while leaving all the technical jargon at the door. That way, you can achieve better results with your website by working with a team that understands you, and vice-versa.
Content, layout & design work done for you without needing to outsource anything
If content is king, then context and relevancy of your content is queen. For your website to successfully convert your browsers into buyers, it needs to have rock-solid content. That's why we put content first when designing websites. We'll work with you to help understand your target audience's pains, problems and desires along with your brand vision, mission, values and market position to ensure the content on your website is the best in the business. By doing so, we can tailor your website design and page layouts around your content requirements so you get a website that effectively engages and converts your audience while also ranking well in Google.
High-quality web development that is done inhouse and not shipped to third parties offshore
For your website to be successful, it needs to perform and function as well as it looks. Some web design agencies will ship your website off to anonymous third parties overseas. They do this to squeeze as much profit out of you. Because the agency does not have direct control, quality assurance & knowledge of what's going on with the website development, you end up with a website that might look good, but performs terribly and is a maintenance nightmare. That's why we develop all of our websites in-house with our expert team of full-time web developers who each have at least 10 years experience on average. What you get is not only a beautiful website that meets and exceeds your business goals but assurance that it has been developed to the absolute highest standards of quality, compliance and reliability.
A team that you can trust and depend on throughout your entire business growth journey
Perhaps you've come across web design agencies in the past that change your point of contact as often as they change their shoes. This makes it near impossible for your website to achieve any meaningful results as you are constantly having to chase your tail dealing with another new web designer. By working with us, you'll work directly with one of our experienced and talented Success Managers who will be your single point of contact from your initial enquiry through to the delivery of your new website. Your Success Manager will then ensure that your website continues to grow once it has been released to the world, so it continues to remain a relevant and valuable component of your business.
Web3 Web Design Services
Save your precious time and free yourself from dealing with multiple different contractors and agencies with our 'all under one roof' web design and development services.

WordPress Web Design
Our bespoke approach to WordPress web design means you get a unique WordPress website designed. Its easy for you to edit without touching any code while not being another 'off-the-shelf' template design.
Learn More about WordPress web design

Website Development
Our websites are developed from the ground up adhering to the most modern website coding standards and principles. That way, you get a fast loading website that is secure, reliable and simple to maintain.


Landing Pages
Our deep website design, UI/UX & pay-per-click (PPC) advertising knowledge allows us to design and develop custom landing pages that'll out convert your competitors and skyrocket your PPC campaign return on investment.


eCommerce Web Design
Get a powerful, made-to-measure eCommerce website that is designed to fit your exact requirements. We custom-build our eCommerce websites in WordPress so you can have 100% ownership and control of your online business. You'll also be able to easily edit and modify your online store without needing to rely on a developer.


Website Support
Let's be honest, nobody wants to spend all their time fiddling in the back-end of their website. Although we build all of our websites so they are easy for you to edit and update without touching any of the code, we find most of our clients choose us to take care of their ongoing website support and maintenance needs.
Learn More about WordPress support

Website Hosting
Secure, reliable and lightning-fast website hosting is a core component of what makes a successful website. We operate our dedicated WordPress website hosting server in partnership with WP Engine and Google Cloud who are two of the world's largest website hosting providers. You can rest assured that your website is being housed in the creme-de-la-creme of hosting infrastructure, backed up by a local team that knows the complete ins and outs of your website.
Learn More about WordPress website hosting
What sets Web3 apart
Why Web3 Web Design?
There's no shortage of web designers out there. Many talk the talk but very few can walk the walk. At Web3, it is our mission to deliver a website that positions you as the leader in your industry online. That's it - no shortcuts, B.S or half-assed efforts. Our team's obsessive focus in achieving this mission for our clients since 2013 has propelled our own business to become one of Australia's leading web design agencies. Here's how we can achieve the same for your business because...
Your project should be delivered on time and on budget without the excuses
Your web design project shouldn't have to take forever to complete. Additionally, you shouldn't have to foot unforeseen expenses once the contract has been signed. The devil often lies in the detail with websites. However, the devil can be rooted out through a proven process backed by an experienced team that knows what they are doing. Our website design process has delivered hundreds of websites across hundreds of different industries on time and on budget since 2013.
You should own your website and not be held hostage by unreliable web designers
Your website is the face of your business online. It's your 24/7/365 salesperson, marketer and customer service operator. When built correctly, your website will function as a key asset of your business that continues to deliver results long after it has been released to the world. With that said, you should own your website and not be handcuffed by a web designer that stopped caring about you the minute you paid your last invoice. Complete transparency and honesty across the entire website design process means you'll maintain 100% complete ownership and control of your completed website, regardless if you choose to continue working with us or not (although we'd be honestly surprised if you didn't want to!).
You should be kept in the loop every step of the way without having to chase up people
Our dedicated team of Client Success Managers are driven to keep you up to date throughout the entire website design process so you are never left in the dark wondering what to do next. On the flip side, constantly having to answer email after email contradicting questions from your web designers and developers make no sense. That's why our Success Managers work directly alongside our web designers and developers so you can have a single point of contact, saving you the time in having to deal with multiple different people at the same time.
Impeccable customer service and support should be standard not an afterthought
We take pride in going above and beyond to achieve the results you want to achieve for your business. At the end of the day, you deserve to be treated well by an agency that checks their egos at the door. That's why we put good old-fashioned customer service first at Web3 so your website design experience leaves you smiling, not swearing!
Your web design agency should be able to grow your business, not just 'say' they can
Having a great website is one thing. Growing your business is another. Having a great website that grows your business requires an in-depth understanding of how your website works as part of your overall digital marketing strategy. It also requires an in-depth understanding of your business and where you want to take it. Our website designers work closely alongside our inhouse team of SEO and PPC specialists so your website can effectively attract, engage and convert your target audience into new leads and sales. Additionally, our Client Success Managers will work closely with you to identify areas in your business that can be automated through your website, saving you time and increasing your profits.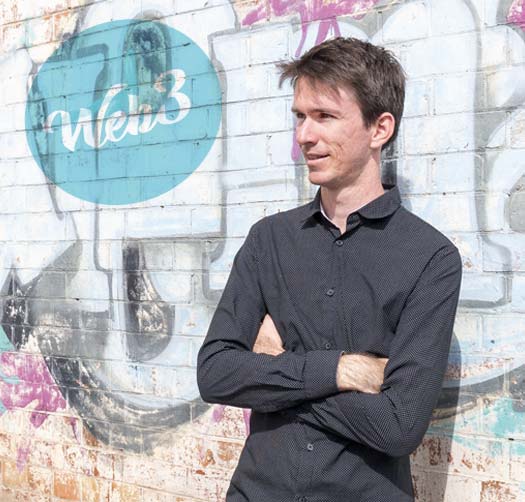 Web3 Web Design Case Studies
When we say that we can grow your business, we mean it. Let the results that we have achieved for our clients do the talking.