Web Design Sydney That'll Save You Time While Wowing Your Audience
Get a website that you can finally be proud of.
Delight your audience online and grow your
organisation faster than before
Get My Free Proposal
A strong track record of delivering transformative
digital marketing for great companies.
Sydney Web Design Service Benefits
Put your business ahead of the rest with a beautiful, tailor-made website that saves you time and money
Have you been looking for a Sydney web design agency to help you take your business to the next level? Perhaps you've engaged a web designer in the past only to be let down with broken promises and missed deadlines. Or even worse, you've been left with a website that doesn't work and doesn't convey the values of your organisation to your audience at all.
That's certainly not how we do business with organisations in Sydney. Our 5/5 star Google Reviews from dozens of Sydney organisations we've worked with proves that we can walk the walk. Let's help transform your organisation's online presence to be the benchmark to beat for many years to come.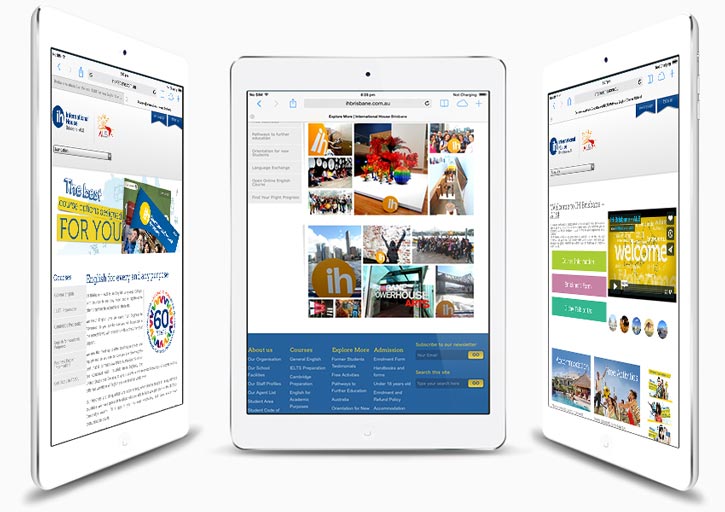 Discover the Web3 web design difference

Have the best website design in Sydney
Do you want your audience to be amazed the second they land on your website? Creating a website that stuns your audience while adhering to your unique brand style requires undeniable talent and relentless devotion to understanding your audience's wants and needs. Our dedicated team of UI/UX designers will work together with you to define what both you and your audience needs for your website. That way, we can not only create the best website in town but one you can be truly proud to call your own.

Work with the best web developers in Sydney
Having a stunning website that wows your audience is one thing. Having a bulletproof website that loads fast, never gets hacked or goes offline is another. Most web designers can put together a nice looking website. Few can back them up with bulletproof reliability and ongoing development support. Our website developers will not only make sure your website functions as it should but continue to look after it so you'll never have to worry.

Your web design Sydney & SEO experts
Okay, so you're lucky enough to find a web designer that not only knows how to make a good looking website that functions well. Hallelujah! But what about SEO? You could have the most amazing website in the world, but if nobody can find you when they search for you in Google, what's the point? That's why our team of SEO will gently guide you through the process of configuring your website so it can be best found in Google.
My website is better than I could have possibly ever imagined

The Web3 WordPress Brisbane team custom built the All Four Estates website using our in-house custom built WordPress theme that we have been optimising and refining since 2011. Its just one of the Web3 secret sauces we use to make your WordPress website better than any other businesses website in your industry.

You guys are fantastic and every session is of incredibly high value. Your overall approach to digital marketing, web design, SEO and PPC advertising is great. You know how and when to ask the right questions to provoke thought and spark positive discussions within our company. You continue to hit the nail on the head and always do a brilliant job.

Web3 Brisbane has helped us achieve huge results online, allowing us to grow and expand our business across Sunshine Coast and the far reaches of Brisbane. Their web design, SEO and paid ads marketing services have given us positive growth across our company for over 10 years in a row. I could not recommend Web3 enough.

After a bad experience with our previous digital marketing agency, I was sceptical towards hiring a replacement. Web3 not only increased Guide Dog's online revenue, but they also did so with impeccable levels of service & communication throughout the whole process

I just had a meeting with News Corp for some print advertising and they said, "whoever is doing your website, SEO and PPC is doing an amazing job – whoever they are, keep them, and whatever you are paying them, double it.

You have done an amazing job of listening to our feedback and pulling everything together.  Thank you so much for delivering a fabulous website & SEO strategy. Following the launch, we have received much positive feedback. Many thanks and I look forward to working with you on the digital marketing campaign.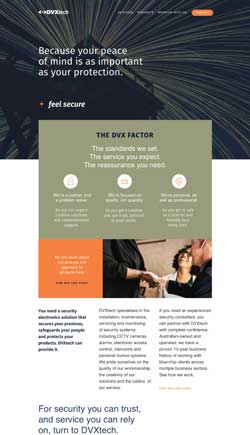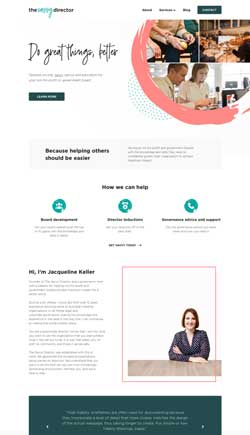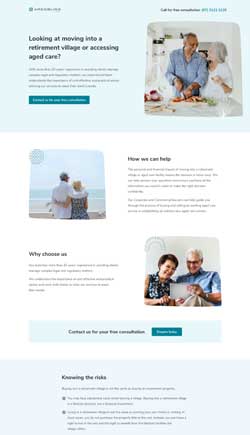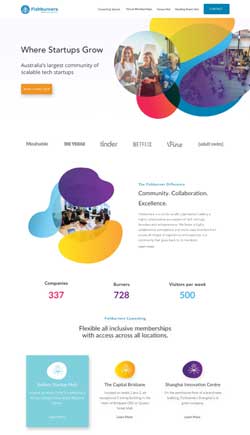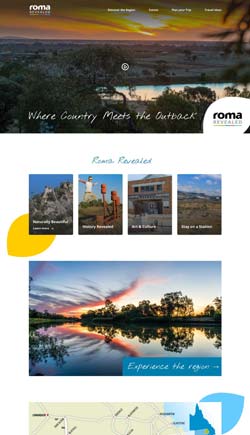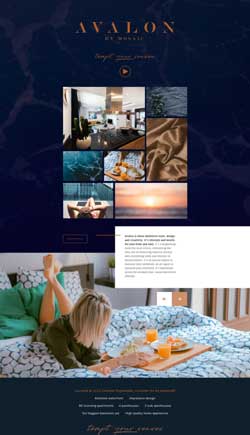 Our Web Design Approach
Web3's web design approach
Our approach to web design has delivered breakthrough results to hundreds of organisations in Sydney and around Australia. Here's how we can help you create an industry-leading website for your organisation.
Work with a team that talks business, not tech-babble
Are you tired of having to explain yourself over and over again to web designers who just don't 'get' you and your business? Let's face it: your time is valuable. You certainly don't want to be spending it trying to explain why that image on your homepage won't work with your audience!
That's why we partner up each of our clients with an experienced Client Success Manager. Think of them as your own marketing manager who coordinates our team of web designers, developers and SEO marketers on your behalf. That way, you'll spend less time trying to sort out your website and more time growing your organisation.
Save time & money with our all-inclusive service
Many web designers will leave website copywriting, photography, videography and SEO for you to figure out. If you want to have the very best website then you need to work with a web design agency that can service all aspects of your website design project.
Our team of designers, developers, copywriters, photographers and SEO marketers means you save time & money by having all key website services under the one roof. Working with a single team of specialists will help you achieve a better website. This is particularly true when compared to a website that has been patched together by a bunch of different freelancers.
Your in-house team of local Sydney web designers
We work with only the best web designers in Sydney so you get the very best website for your organisation. Save yourself from the run-around and the risk of working with unproven web designers.
We've serviced dozens of organisations in Sydney and hundreds across Australia since 2013. Our 5/5 star Google Reviews prove that we know how to deliver amazing websites in an efficient and pain-free manner. That way, you can leave all the tricky stuff to us so you can get back to growing your organisation.
Forge a highly-valuable, long-term partnership
Never has digital marketing been more important to the success of an enterprise. Many SMEs neglect their online presence due to the high costs of building their own internal digital team. Also, large organisations tend to lean on digital specialists to solve specific marketing challenges.
No matter how big or small you are, excellent digital marketing is a prerequisite for breakthrough success. That's why we forge long-lasting partnerships with every client that works with us.
We'll stand by you every step of the way from ideation through to launch and scaling up your digital marketing efforts. Whether it be a new website or an entire digital search marketing campaign, we're here to help you succeed in every step of the journey.
Our services
Web design Sydney services
When you partner with Web3, you are partnering with the number one Sydney web design agency with proven market leading results.

WordPress Web Design
Bespoke WordPress websites designed to convert browsers into buyers. Save yourself the time and headaches by working with an expert team who can take your WordPress project from idea to execution and scale.
Learn More about WordPress web design

Website Development
Something not working right on your WordPress website? Need a certain feature that's missing from your current theme? No WordPress problem is too hard for our inhouse team of WordPress developers to solve.


Landing Pages
Increase the ROI of your online advertising with revenue-producing landing pages. Having run millions of dollars in online advertising, we know what it takes to produce high-converting landing pages.


eCommerce Web Design
Achieve an industry-leading online store with a platform that you completely own & control. Save yourself from the pain of wrestling with eCommerce templates. Make more sales with a custom online store design.


Website Support
Spend more time growing your business and less time worrying about your website. Our inhouse WordPress support team will take care of all your website maintenance requirements so you don't have to worry.
Learn More about WordPress support

Website Hosting
Our local Australian WordPress server is backed up by the two largest companies in the industry, Google & WP Engine. What that means is your website will always be safe while also loading in next to no time.
Learn More about WordPress website hosting
What sets Web3 apart
Why Web3 web design Sydney?
Have you been searching for the best web designer in Sydney? Perhaps you've worked with a web designer in the past only to be let down with broken promises. At Web3, our mission is to help organisations in Sydney achieve market leadership. Our team of over a dozen digital marketing experts have been completely obsessed with achieving this mission. Since 2013, we've helped hundreds of organisations in Sydney and beyond achieve breakthrough success. Here's a few reasons why Web3 is not your 'run-of-the-mill' web design agency…
You deserve to work with the best local talent
Let's face it: finding a gun web designer in Sydney that can deliver your website project in a timely manner is like finding a needle in a haystack.
They are either too busy or unwilling to take on board any new clients.
That's why we've meticulously hand-picked the best web designers in Australia and have brought them all under the one roof.
Your website design and development needs should be actioned immediately without having to watch the time pass.
We know that your competitors will not wait for you to catch up to their business. That's why our 'always on' team of expert web designers work hard to not only make you the best website in your industry but keep it that way for years to come.
Your website should rank well in Google
Many web designers claim to know SEO and how to craft websites that rank well in Google. Few can back it up with actual results.
Many SEO agencies will not touch web design and development with a ten-foot pole. This leaves you stranded with a list of to-dos to get your website ranking but with no-one to implement them.
That's why our SEO marketers work alongside our designers and web developers to ensure your website is set up right to rank well in search. Our clients tend to see a 2-to-3x improvement in their organic search traffic which can lead to millions of dollars in new revenue.
So what are you waiting for? If you need to refresh your website and get it ranking in search then get your free proposal from us today.
You shouldn't have to put up with bad service
Amazing websites take time and effort to produce. Like building a new house, there's many stages of construction, points of feedback and revision.
Many web designers neglect the client management and communication aspects of what is required to deliver a successful website.
This usually happens because they do not put a single point of contact in place to manage all aspects of the website from start to launch.
Additionally, post-launch support is usually so slow and tedious that you are better off trying to solve the problem yourself. This tends to lead to even more problems, not to mention the time and money lost from not focusing on your business.
At Web3, we'll connect you with one of our Client Success Managers who will work alongside you during each step of your website project.
Think of them as your own internal marketing manager, co-ordinating the success of your website project. What's even better is your Client Success Manager will remain with you long after your website project wraps up. That way, we can ensure that your website continues to serve your organisation as it grows.
You shouldn't have to wait around for months
Let's be honest, have you ever had a website project delivered on time? Has your website designer ever told you that they'll have something done by a certain date only to drag it out for weeks or even months? That's certainly not acceptable in our book and you shouldn't have to put up with it.
Websites can be tricky to approach if you have little to no process or experience to back yourself on. Our website design process allows us to deliver websites in half the time compared to most other web designers. Oh, and we can achieve these timeframes without sacrificing quality as well.
Instead of waiting around for things to be done, we'll work with you to continually work through each milestone to ensure no time is wasted. That way, you'll get an amazing website while also enjoying the journey throughout the entire process.
Your website should produce a ROI
Many web designers claim that their website services will grow your business. Few actually take the time to understand what a positive outcome and return mean for your organisation.
Every organisation is different with different definitions of a positive return on investment. For some, that means more leads and sales. For others, that means more impact and brand awareness.
It's important for organisations to be able to know their website investment is producing a positive return. That's why our Client Success Managers will workshop with you to define exactly what a positive return and result means for your business.
These conversations will help us not only craft but set up the right tools to measure the success of your new website. What you'll get is a clear way to measure and report on how your website can deliver a positive return to your business.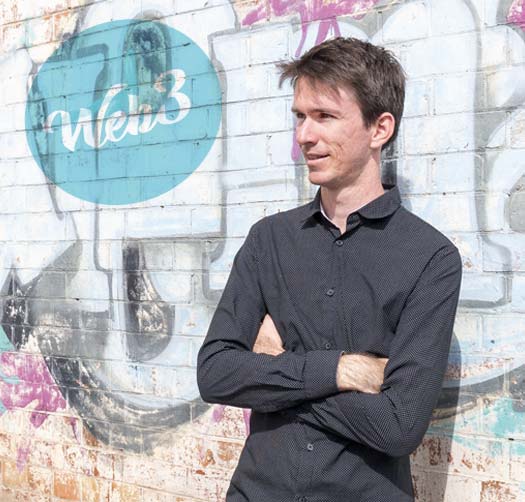 Web design Sydney case studies
Join hundreds of happy clients who have partnered with us to achieve market leadership online.