How We Quadrupled Guide Dogs Queensland's Online Revenue In Less Than Six Months
Discover how we increased Guide Dogs Queensland's online revenue by 336% in under six months without spending a single cent on advertising.
Guide Dogs Queensland has been providing vital support to those with vision impairments since 1960.
In a little under six months from deciding to partner with us, we achieved the following results:
336% increase in

revenue generated

from their new website
109% increase in online

order volume

95% increase in

average orders

per customer
756% increase in

organic search traffic

compared to the previous year
96% increase in website

users from social media

All WITHOUT

investing a single cent

on paid advertising!
Here's what the client had to say about that…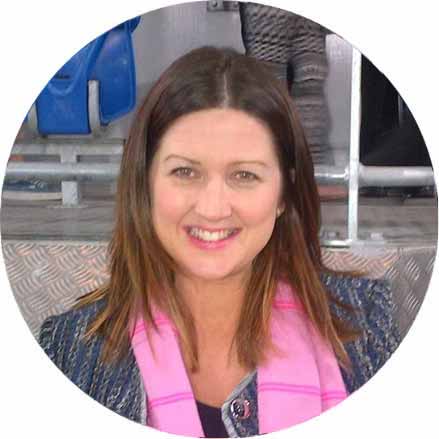 After a bad experience with our previous web agency, I was sceptical in hiring a replacement. Web3 not only increased Guide Dog's online revenue, but they did so with impeccable levels of service & communication
These game-changing results all started from humble beginnings…
Liberty, the Marketing Co-ordinator at Guide Dogs Queensland phoned one afternoon in late 2013.
She had been watching the progress and results we had been achieving for our clients over the past few months.
She mentioned that the time has come for her organisation to redesign their existing website.
The old website was hard to update, out of date and did not work at all on mobile devices.
Worst of all, the old website had clunky and difficult to use e-commerce system. Safe to say, the old website was handicapping the online growth potential of the brand.
Step One: Rolling up our sleeves and getting under the hood of the organisation
We kicked off the journey by meeting with key stakeholders within Guide Dogs Queensland. Our first port of call was to understand the current and future direction of the organisation.
It was clear that the organisation needed to improve its digital capabilities or be left behind.
Additionally, they never considered Google Search as a serious method for getting new supporters.
Through data-driven market research, we uncovered a massive online search opportunity to help gain more supporters.
Step Two: Setting clear outcome-focused goals & campaign KPIs
It was clear that the future digital strategy needed to roll out in two major stages.
Stage one would be getting the website right. Stage two would be all about getting the right type of traffic to the website via Google Search.
The new digital marketing campaign needed to achieve the following objectives:
Increase online donations by

simplifying

the

path to conversion

Get more people to the website by improving the brand's

exposure in organic search

Encourage more repeat donations by implementing a

recurring online donation system

Increase online conversions by improving the website

design & User Experience

(UX)
Increase customer satisfaction by

automating

billing processes through the new website
Increase the number of volunteers by

improving

the online

volunteer signup process

Improve engagement by ensuring the website is

WCAG accessibility compliant
Step Three: "If you fail to plan, you are
planning to fail

"

Echoing the words of Mr Franklin, you're only as good as your plan.

And those words couldn't hold more truth when it comes to executing a successful digital marketing strategy.

We begin by understanding and aligning ourselves with the vision, mission and values of Guide Dogs Queensland.

Vision, mission and values permeate throughout all marketing and advertising messages. That's why it's important for us to understand what this means for our clients so we can market the organisation effectively.

Next, we move onto defining the needs, wants, pains, fears, pleasures and motivations of the target audience.
This helps inform our search keyword & competitor research.
The research cascaded down into the new sitemap and wireframes for the website.
That way we have a clear game plan on what the website needs to be to meet the needs and answer the questions of the organisation's target audience.
We also have a clear plan on what pages need to be on the website, the hierarchy of those pages and what content needs to be on each page.
Step Four: How 'Unconventional'
A/B Testing

Allowed Us To Rapidly Achieve Results

Considering the large scope of requirements the new Guide Dogs Queensland website needed, we decided to adopt a progressive data-driven website design roll-out.

Specifically, we designed a new version of the webpage that we'd consider crucial to the website's success, test it against the existing version and see what works best.

We would use the lessons learned from these split tests to future improve the design of the next page template and so on.
This approach to redesigning a new website flies in the face of how a 'traditional' website redesign project would operate.
However, this approach has many benefits, just to list a few…
Reduces the chance of

messing up

your existing conversions
Eliminates the 'guesswork' on whether or not the new website will perform
De-risks potential for

negative customer feedback

/reduced customer

retention

And most importantly, it removes the subjectiveness out of design as

numbers do not lie

.
Step Five: Developing a mobile-friendly e-commerce website that anyone can edit and update
without needing to be a developer
Surprisingly, the old website wasn't even mobile-responsive. That meant the website was essentially useless on mobile devices.
Additionally, even the smallest website change had to go through the previous web agency who was charging the client an arm and a leg for updates.
That's why we decided to develop the website using a combination of WordPress and WooCommerce.
The open-source and mobile-friendly nature of WordPress allowed the website to finally function on mobile devices. Also, the internal marketing team finally had the power to create new pages when they needed them.
Step Six: How we sky-rocketed sales by dominating branded & commercially valuable organic search terms
Our search keyword and competitor research from step three allowed us to apply the correct onsite SEO techniques to the new website as we designed and developed it.
After launching the site, our primary goal was to improve search rankings with content marketing. We also worked on improving the number of relevant and quality backlinks to the website.
This led to a staggering 756% increase in organic search traffic when compared to the previous year before the SEO campaign started.
Due to several issues with the old website, the organisation wasn't ranking well for brand search terms such as 'Guide Dogs Queensland'.
After we fixed these issues, the website achieved a large number of first place listings for relevant brand search terms.
Increases in organic search traffic were also aided by our strategic content link building efforts. We also made sure the organisation was represented in relevant business listing directories.
These organic search improvements combined with ongoing website improvements led to significant increases in online revenue.
Key results & takeaways
You may be missing out on 'low-hanging fruit' opportunities to grow your business if you are

not sure where to look

. Investing in keyword and competitive research can help uncover those low-hanging fruit opportunities.
Spending the time to get your website structure, sitemap and page layouts as best as they can be will pay dividends in the long run
A/B testing new pages and designs can help remove the

subjectivity of design

, helping you reach your growth goals faster
Make sure that your business comes up first for relevant brand search terms. There's no better type of organic traffic than those who are

already brand and product/service-aware

.
Never neglect mobile user-experience, especially if you are selling products & services online
You can accelerate your content marketing and SEO results by combining both marketing tactics
View Other Recent Case Studies