About Web3
We're an Australian web design, development
and online marketing web agency
leading the way since 2013.
A strong track record of delivering transformative
digital marketing for great companies.
"We enable businesses to become market leaders online."
We're a distributed team of 16 people living and working in 6 different cities across 2 continents. Our team has over 125+ years combined experience. In 2013 we began as a web design agency with big ambitions. We quickly grew into a full service digital agency with a powerful team kicking major goals for some of the best Australian companies.
Web3 started with the goal of being the number one web agency for smart Australian businesses. Since then we are proud to call countless great businesses our clients. We also rest easy knowing we have helped tens of thousands of people around the world achieve great results online. We also build personal finance software.
What we believe
Our Web3 values
Our unique values we live by and stand for. These 5 values shape everything that we do at Web3. They make up the core of who we are and helps lead the way for our team to be the best we can.
Make it Happen
Follow through and be accountable
Thirst for Growth
Always growing and evolving as a team
Champion Simplicity
Simplify complexity
Stand for what is right
Fearlessly, even if its against the grain
Open and Transparent
Communicate thoroughly with your best foot forward
One of our many
Client testimonials

Tim Murray, Director of Fencescape
"Web3 Brisbane has helped us achieve huge results online, allowing us to grow and expand our business across Sunshine Coast and the far reaches of Brisbane. Their web design and digital marketing services have given us positive growth across our company for over eight years in a row. I could not recommend Web3 enough."
The Founder
Meet the Web3 Founder
Joseph Chesterton is the founder and managing director of Web3. He is a digital native that has been "playing" on computers since he was in kindergarten. It was clear that he would forge a path in the web industry with his entrepreneurial mindset and strong passion for helping businesses online.
Fast forward over a decade since founding Web3, along with the rest of the team, has made Web3 into a high impact digital agency that countless Australian businesses rely on every day. Today you will find him sharing insightful web strategy, spearheading innovation and leading company success.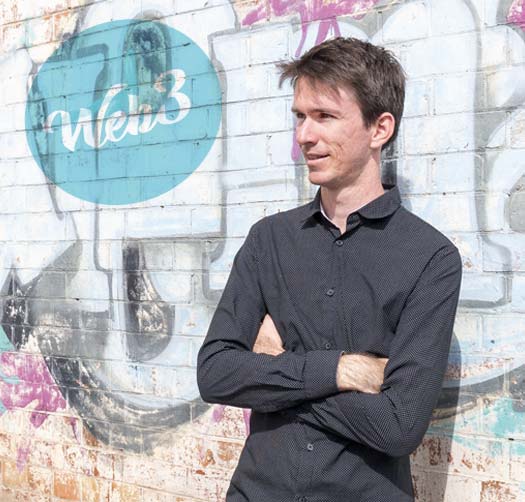 The latest from Web3
Learn the latest web design and online marketing insights.
Secure your new .au domain today
Live Chat Vs Chatbots: Which is better for customer service?
Facebook Ads Vs Boosted Posts: What gets better results?
Growth History
The Growth Journey of Web3
Web3 has always been about sustainable long-term growth for our clients and our company. Since the beginning, we have tracked our growth numbers and the results show that we have been able to consistently achieve this goal.
This chart tracks monthly new Web3 client growth since the beginning. The numbers show an impressive 42% year-over-year average client growth rate. It is onwards and upwards from here.
We have a diverse range of clients operating in the following industries
5%
Agriculture & Environment
4%
Charity & Not-for-Profit
Latest Web3 Case Studies
Of course we wouldn't have been able to grow without achieving amazing results for our clients.