Web3 Careers
Are you passionate about design,
development and online marketing?
We're on the look out for top talent.
A strong track record of delivering transformative
digital marketing for great companies.
Are you someone who has a go-getting attitude who likes to succeed?
Do you like solving problems with solutions that push the internet forward?
Are you looking to work with our close team to do the best for our clients?
If you answered yes to these questions then you may be the right fit for the Web3 team.
We are continually growing our team and always on the hunt for the best of the best people to join our expert team.
We are after dedicated sales people, website designers and developers, marketing strategists, search engine optimisation specialists, advertising gurus and social media masters. Basically anyone who can let us execute our mission of enabling businesses to become market leaders online. If your interested in joining a team environment that strives to do the best to help others then you should enquire.
What it's like to Work at Web3
Web3 head office is located in beautiful Brisbane CBD, Australia. We have offices in Brisbane, Sydney and Melbourne as well as team members operating across the world.
World-Class Training
Learn from the best with dedicated training. No matter what your skills, we ensure your continually growing
Close team
We hire people who are the right fit for our company and can work cohesively in our close-knit team.
Industry Leaders
Work amongst the best in the industry with team members who have over 10+ years experience
Enhanced with technology
We leverage custom built technology to out-pace our competition
Passionate Leaders
Co-founded by fearless leaders who continually push the standards
Fun Environment
When you work at Web3 we ensure you have the best working experience.
The Company
About Web3
With over 125+ combined experience, our team know how to achieve powerful results with the best businesses in Australia. We're a distributed team of 16 people living and working in 6 different cities across 2 continents.
We began in 2013 as a web design agency with big ambitions. We quickly grew into a full service digital agency delivering on our mission:
"Enabling businesses to become market leaders online."
We are proud to call countless great businesses our clients while being the number one web agency for smart businesses. We also rest easy knowing we have helped tens of thousands of people around the world achieve great results online.
Our unique values we live by and stand for. These 5 values shape everything that we do at Web3. They make up the core of who we are and helps lead the way for our team to be the best we can.
Make it Happen
Follow through and be accountable
Thirst for Growth
Always growing and evolving as a team
Champion Simplicity
Simplify complexity
Stand for what is right
Fearlessly, even if its against the grain
Open and Transparent
Communicate thoroughly with your best foot forward
One of our many
Client testimonials

Tim Murray, Director of Fencescape
"Web3 Brisbane has helped us achieve huge results online, allowing us to grow and expand our business across Sunshine Coast and the far reaches of Brisbane. Their web design and digital marketing services have given us positive growth across our company for over eight years in a row. I could not recommend Web3 enough."
The Founder
Meet the Web3 Founder
Joseph Chesterton is the founder and managing director of Web3. He is a digital native that has been "playing" on computers since he was in kindergarten. It was clear that he would forge a path in the web industry with his entrepreneurial mindset and strong passion for helping businesses online.
Fast forward over a decade since founding Web3, along with the rest of the team, has made Web3 into a high impact digital agency that countless Australian businesses rely on every day. Today you will find him sharing insightful web strategy, spearheading innovation and leading company success.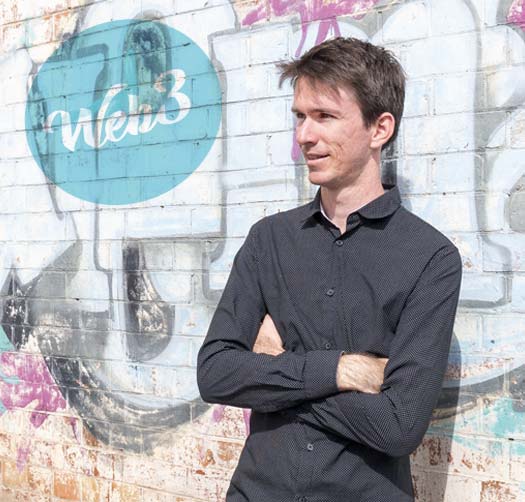 Working for Web3
Current positions available
Be rewarded with a career in the web industry with Web3.