An SEO Service Agency That
Not Only Grows Your Rankings,
But Your Revenue
Skyrocket your sales alongside your rankings with
an SEO strategy that gets your business
to the top of Google
Get My Free Proposal
A strong track record of delivering transformative
SEO for great companies.
Web3 SEO Service Benefits
Conversion-focused SEO that grows your business without any snake oil or black magic.
Increase your rankings for the right keywords that your customers are using to find your business in Google. Fill your pipeline with more 'warm' leads that are coming to you, not you chasing them. Convert those leads into new sales in a shorter timeframe and grow your revenue. Sounds too good to be true? Well actually, this is what you should expect from a finely-tuned SEO strategy that is tailor-made to grow your business.
On the other hand, you may have come across SEO service agencies in the past that promises to change the world for you, only to send you a report each month full of numbers and charts that mean nothing. That ain't us. We guarantee it.

Increase your revenue, not just you rankings
An SEO strategy that is only focused on increasing your rankings often misses the mark when it comes to making a positive return on investment (ROI). Worst of all, achieving rankings that are not relevant to your business means your sales team ends up wasting their time having to filter through unqualified prospects. Our SEO campaigns are focused around generating your business more revenue, not just rankings. This unwavering focus has helped our clients generate over 3x more revenue from customers coming from Google organic search.

Get found on Google for the right keywords
A successful SEO strategy is not measured by how many keywords you rank for or how much search traffic you get. Success comes from ranking for keywords that are aligned with your audience and business objectives. That way, your rankings can deliver your business more subscribers, leads and sales and fewer tire-kickers. Every business is different and every business has a different definition of what makes an ideal fit customer. That's why we take the time to tailor our SEO strategy to align your business with the right keywords that make sense for your business and your audience.

Snowball your website with buyers, not just browsers
SEO is an art as much as it is a science. You could get all the technical SEO components right and see no positive impact on your business. To grow a business with SEO, you need to understand the intent behind the keywords that your audience is using to discover your business. By understanding intent, you can target the right keywords with the right website page so you can convert those browsers into buyers and grow your business. We go to great lengths to understand your business and your audience so your SEO delivers revenue and not just rankings.
"Web3 Brisbane has helped us achieve huge SEO results online, allowing us to grow and expand our business across Sunshine Coast and the far reaches of Brisbane. Their web design and digital marketing services have given us positive growth across our company for over eight years in a row. I could not recommend Web3 enough."

"My website is better than I could have possibly ever imagined"

The Web3 Brisbane SEO team conduct extensive Search Engine Optimisations services on this website to rank them number one.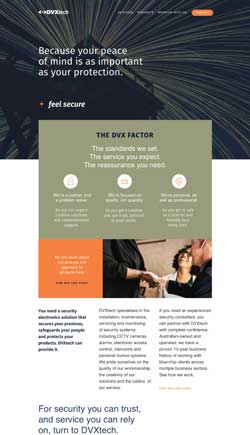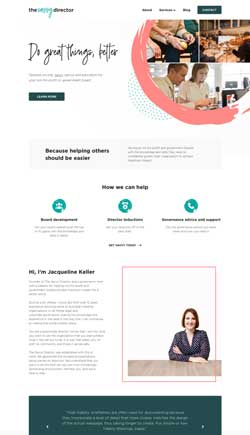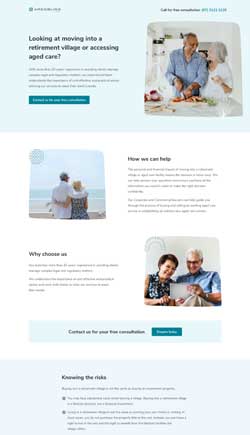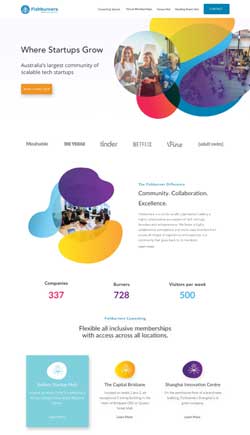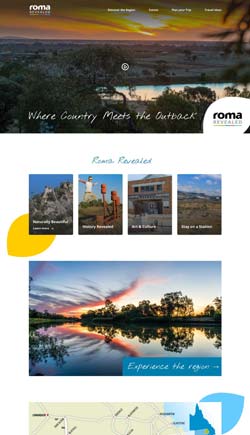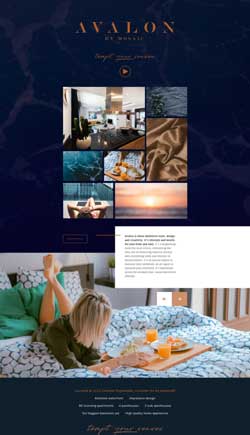 Our SEO Approach
What is Web3's approach to SEO?
How to achieve an SEO strategy that brings the right type of customers to your business and grows your revenue without using any dodgy and spammy 'black hat' tactics.
Business-focused & transparent approach towards your SEO strategy without technical gibberish.
A successful SEO strategy starts with an in-depth understanding of your business, your audience and your objectives. Positioning your business within your competitive landscape, identifying market opportunities and auditing your current position in search are all foundational steps towards a highly successful SEO strategy for your business. Ultimately, being able to understand and think like a business owner allows us to tailor your SEO strategy to be focused around delivering tangible business results & new revenue.
At times, SEO can get extremely technical. We understand that the key to success lies in a combination of experience, execution and transparent communication where you are not left confused by all the technical SEO jargon. Our job is simple: deliver you the results you need to grow your business, and communicate our approach in a clear and simple to understand manner.
Web development, analytics, reporting, content & outreach done for you without needing to outsource anything
SEO agencies love to talk the talk, but few can walk the walk. You may have come across these 'SEO gurus' who try to amaze you with all of their technical talk only to leave you with a vague report that YOU have to implement yourself. As the saying goes, it's not the idea, it's the execution. The same applies to having a successful SEO strategy for your business. You may have a good strategy written up in a pretty document, but if you drop the ball with the execution of that strategy, you will have wasted your money.
That's why we don't just deliver strategies - we deliver results. We do this by bringing all the people you would need to execute on a successful SEO strategy to the table. That means our web developers, analytics experts, Client Success Managers and content creators work in perfect harmony to successfully execute on your SEO strategy, growing your business.
Our multichannel approach to SEO saves you from the headaches of dealing with multiple agencies
Your time is precious and having to repeat yourself over and over again to different agencies and subcontractors is not a good use of it! Achieving success from a modern SEO strategy requires much more than hiring a single jack-of-all-trades master of none 'SEO guru'. You need an experienced web development team that knows how to successfully execute the technicalities of a modern SEO strategy. You need a professional web designer to help improve the ability for your website to convert your SEO traffic into subscribers, leads and sales. You need a talented content creator that understands your business and your audience so they can produce useful content that delights your audience and ranks well in search. And you also need a dependable Client Success Manager that can co-ordinate all of these specialists to ensure your SEO strategy is being successfully executed on time and on budget.
But what if you want to scale your digital marketing campaign beyond SEO? At the end of the day, SEO is one of the many digital marketing channels that your business could leverage to generate more leads and sales. Our clients typically achieve game-changing success when SEO is combined with other digital marketing channels such as Google and Facebook Ads. This allows your business to remain 'front-of-mind' with your audience wherever they are online, increasing your reach, conversion rate and conversion volume. Our experienced team of pay-per-click advertising experts, web designs & web developers are here to grow with your business, allowing you to deal with one company for all of your performance digital marketing needs.
In-house web development allows us to get you SEO results faster, saving you time and money
Many SEO agencies offer strategy. Some offer content production. Few offer web development. Modern SEO has become increasingly technical compared to traditional SEO. The success of your SEO strategy can depend on how well and how quickly technical optimisations can be implemented on your website. Having an experienced web development team that knows how to effectively execute the technical components of your SEO strategy can make all of the difference. That's why our experienced in-house team of web developers work closely alongside our SEO team to ensure your website does not contain any technical issues that could be holding you back from ranking better in search.
Most SEO agencies tend to outsource the technical web development component to anonymous third parties that masquerade under the SEO agencies banner. This causes multiple problems:
The SEO service agency does not have direct oversight and control of the work being completed. Worst of all, they do not understand the technical components of the work being undertaken, leaving them with no idea if the work is being done to best practice standards or not.
You have an anonymous third party tampering with your own business website's code & functionality. This puts you at risk from both a security and liabilities perspective.
You typically have to wait a long time before technical issues can be resolved as the work needs to be passed through multiple hands (and companies) before it can be completed.
These are just some of the reasons why we provide full in-house web development with all of our SEO services so you do not have to deal with any of these headaches.
Our SEO services
Increase leads, sales and conversions from your website no matter where your audience is located with our SEO services tailored for your business.

Local SEO
Local SEO is perfect for businesses that are targeting an audience within their local area. Get found by your audience in your local area. Dominate the local search results and map listings and become the go-to business in your local area.

National SEO
National SEO is best for companies that have a national customer base and a national presence. National SEO leverages local SEO tactics but deployed on a national level, allowing your audience to find you wherever they are searching from within the country.

International SEO
International SEO is typically best suited for larger businesses that have an international audience and an international presence. National SEO tactics are replicated in each country that you want to be found in search so your audience can find you no matter what country they are searching from.
What sets Web3 apart
Why Web3 SEO?
There's no shortage of 'SEO gurus' out there. Many love to talk shop, but few can back up their claims with actual results. At Web3, our mission is to make your business become the industry leader online. A key component of achieving that mission is enabling your business to dominate the search results. That way, your audience can discover your business through relevant searches. By doing so will allow you to dominate your competition online, positioning your business as the go-to in your industry. Since 2013, our team's obsessive focus on achieving this mission has propelled hundreds of our clients to become the industry leaders online. Here's how we can achieve these results for your business because...
Your SEO service agency should know how to generate revenue and not just rankings
Most SEO agencies say they can grow your rankings but few can claim that they can grow revenue. SEO, like any other performance marketing channel, should be generating an attributable return on investment (ROI) for your business. Let's be real, gaining rankings for your business that have little to no commercial value is an easy way for SEO agencies to claim that they are getting you results. In reality, your organic search traffic may go up but you don't see any changes in your leads or sales. Worst of all, your sales team starts getting bogged down by irrelevant enquiries, taking their time away from pursuing genuine prospects for your business. This situation is what can happen when your SEO strategy is designed only for increasing rankings without understanding what rankings can lead to new revenue for your business.
At Web3, our SEO strategies are tailored to achieving your business growth goals. This means understanding your audience in detail and knowing the difference between searches with high and low commercial intent. Secondly, knowing how to track and measure the results of your campaign from a revenue generation perspective is how we can align our ongoing optimisation activity towards. By taking this approach enables you to have an SEO strategy that has a clear return on investment.
You should be advised by someone that understands your business and not just SEO
SEO is not black magic and it is certainly something that you don't need to be a rocket scientist to understand how it works. Many SEO agencies keep their clients in the dark about what they are doing for what they are being paid for. They claim to be protecting their 'trade secrets' as a cover for not doing any meaningful work whatsoever. This isn't right and is certainly not a way to go about fostering a meaningful long-term relationship with your SEO service agency so they can deliver high-impact results for your business.
At Web3, our dedicated Client Success Managers will keep you in the loop with how our SEOs, web developers and content creators are progressing with your SEO Campaign. Our Client Success Managers will also communicate with you and your team in plain English, leaving the technical babble at the door. That way, you can be across the work that is being conducted to increase your business's rankings in search.
We are also 100% transparent with the SEO work that we are conducting for our clients. There are no 'trade secrets' or 'confidential' covers coming from us. Just good old fashioned hard work along with a strong commitment to achieving a successful SEO campaign for your business.
Your SEO service agency should do all the heavy lifting and not just create more work for you
Your SEO service agency should be able to work with you to solve your problems and not create new ones. Many SEO agencies will talk the talk only to drop a whole pile of work on you and your teams' heads. Worst of all, they send you off to multiple different agencies who charge you to implement the SEO work on top of what you have already paid your SEO service agency to do in the first place. This leaves you out of pocket while having to waste time wrestling with multiple agencies and subcontractors to deliver on your SEO strategy.
Being a multidisciplinary digital marketing team, we bring all of the services and skills required to deliver a successful SEO campaign under one roof. From SEO strategy, web development, analytics, content creation and client management, our full-stack SEO service agency team means you don't have to put up with multiple different agencies to achieve a successful outcome with your SEO campaign.
Your SEO service agency should be a long-term partner and not a 'fly-by-night' operation
Some SEO agencies parachute into your business, make a few adjustments and disappear into the night leaving you wondering what work (if any) has been done and what to do next. A successful SEO strategy requires a long term commitment to achieving your growth goals. Although a few tweaks and fixes may point you in the right direction, realising the maximum reach and potential of your SEO campaign takes time and continuous effort. That's why choosing the right SEO service agency for your business is such an important decision to make.
Get shacked up with the wrong SEO service agency and you could be not only left out of pocket but with a damage bill to fix up their dodgy work. However, partnering with a reputable SEO service agency that can continue to provide value to your business beyond SEO could be the difference in your business becoming the industry leader online.
We treat our clients as partners in our business and vice-versa. By developing an in-depth understanding of your business and your audience allows us to evolve your SEO campaign over time so it can achieve the best results possible for your business. Our flexible multichannel approach to digital marketing means we can service your business in whatever area of digital marketing that will provide the best results for your business, without needing to outsource.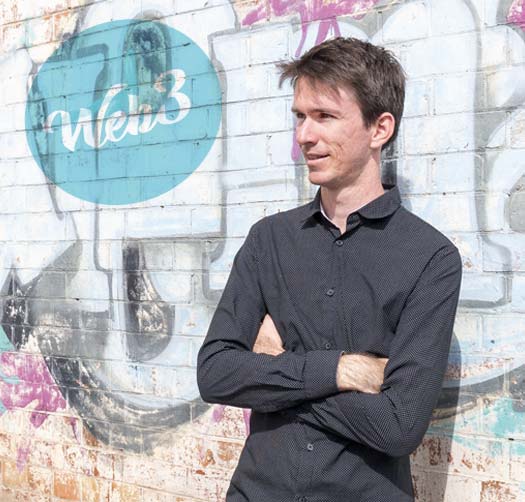 Web3 SEO Case Studies
When we say that we can grow your business with SEO, we mean it. Let the results that we have achieved for our clients do the talking.