IH Brisbane Case Study
Multilingual WordPress Website With 30+ Languages
The goal for IH Brisbane's responsive WordPress redesign was to create a visually engaging platform for the English teaching school, making it easy for foreign language speakers to interact with.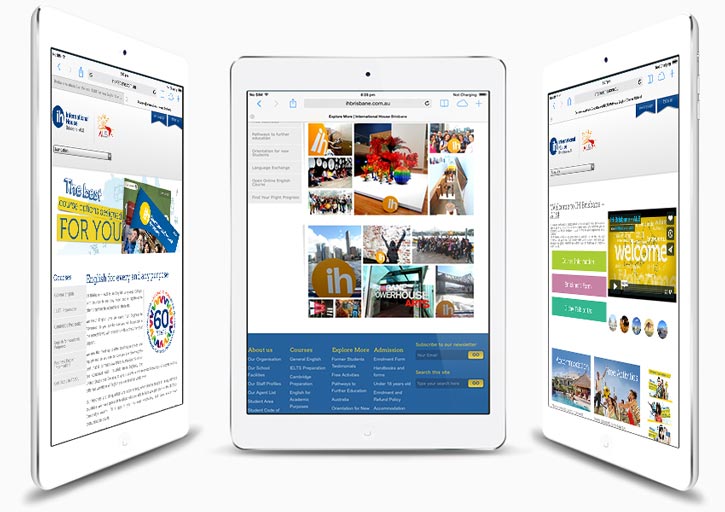 The Challenge

With language students from over 40 different countries, International House Brisbane needed a website that was visually engaging while being easy to edit and translate across 40 different languages.
The website also needed to be flexible enough to allow changes to the site navigation, links, images and page content without needing to touch any code.
The Approach

By designing the website on our own hand-built WordPress framework, we were able to build a completely tailored website from front to back. This allowed each page, each link and each image to be easily editable through the WordPress visual editor so that the site administrator didn't need to work with any complex code files.
We introduced an auto-translation extension that can translate any page within the site to over 40 different languages automatically via Google Translate.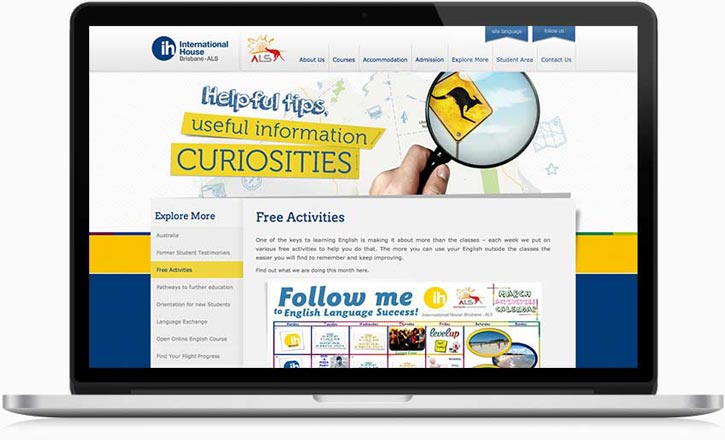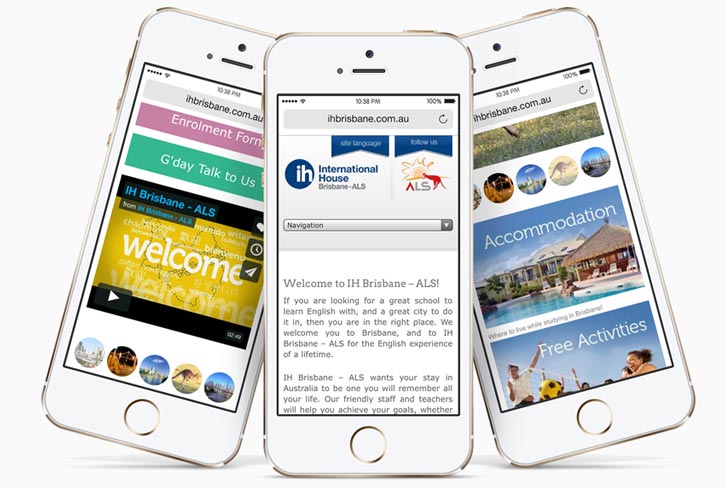 The Result

The website has been well loved by both the people responsible for managing the site's content, and by the public who use the website.
The IH Brisbane team praised the ease and simplicity of the website's tailored WordPress admin area as it was focused around the areas that mattered most to the organisation. Users heralded the website's design, particularly the way that it responded and dynamically adapted to display on different screen sizes such as tablets and smartphones.
View Other Recent Case Studies