WooCommerce is the number one eCommerce plugin for WordPress. This WooCommerce guide is for those who already have a WooCommerce site or are planning to have an e-commerce store and want to know how to get started.
Below you will find detailed steps and instructions on almost every aspect of WooCommerce that I hope will help you to start and grow your e-commerce sales with the WooCommerce platform.
Table of Contents
Video Guide
James recently presented a condensed version of this topic at one of the WooCommerce meetups in Australia. It was filmed by one of the audience members and we put it on our Agencies YouTube channel Have a watch before you read the guide.
The rapid growth of e-commerce
With easier access to computers and increased utilization of smartphones, people are now using the internet for almost any activity. And one of these activities is online shopping.
From the beginning when Michael Aldrich hatched the idea of online shopping while walking his dog, e-commerce is now a booming industry, to say the least.
Let's look at the numbers: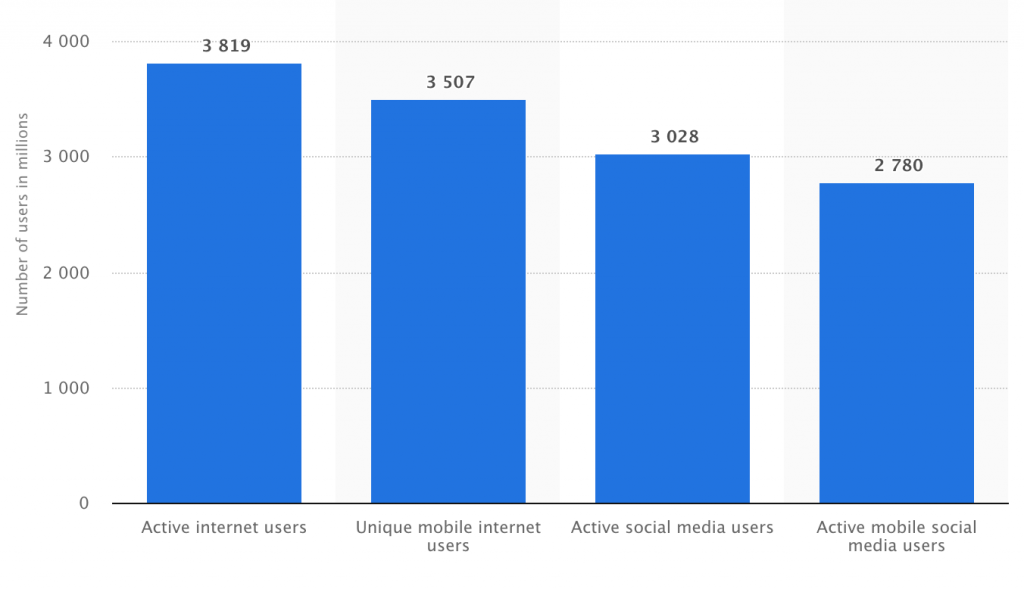 As of August 2017, 3.8 billion people were active internet users. No wonder that according to eMarketer's report released in 2016, it has been estimated that worldwide retail e-commerce sales will reach $USD1.915 trillion this year and will continue to have double-digit growth through 2020.
The numbers churned out In another e-commerce report released by The Statistics Portal are almost the same. Retail e-commerce sales worldwide amounted to $1.86 trillion USD in 2016 and are expected to grow to $4.48 trillion USD in 2021. Desktop PCs are still the most popular device used by online shoppers, but mobile devices, such as smartphones are catching up.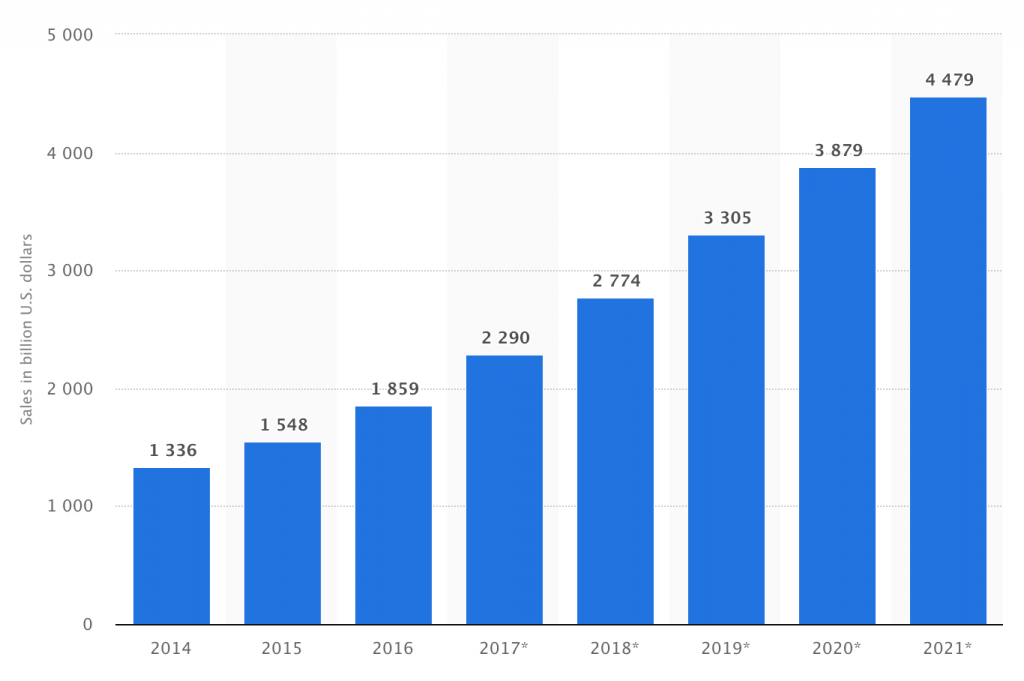 With retail e-commerce sales predicted to double within four years, the opportunity to capitalize on this huge market with your own e-commerce store is immense.
Why you should consider using WordPress to build your store
For seven consecutive years now, WordPress remains to be the most popular Content Management System (CMS) tool in the world today since its release in 2003. Consider the following:
43% of all websites are powered by WordPress
59.8% CMS Market Share
Who's using WordPress to power their sites – Fortune 500 companies, celebrities, news outlets, famous bloggers, music sites, etc. If you're curious to know who I am talking about, check out the WordPress site showcase.
Percentage of websites powered by WordPress – 28.9% of all websites on the internet runs on WordPress.
WordPress' share of the global CMS market – 59.8%
Here are some reasons why you should consider choosing WordPress to power your e-commerce store:
It's easy and it's free. When speaking about WordPress, there are two key words – easy and free. WordPress is the easiest and most powerful blogging and website content management system (CMS) in the world today. And, yep, that's right – it's 100% free!
Unlike WordPress, other CMS platforms like Drupal and Joomla are quite complicated. WordPress is based on the 'What you see is what you get' (WYSIWYG) concept. You don't need to learn how to code. If you know how to create a Word document, you can create a blog post in WordPress.
It's not just for bloggers. While it may have started out as a tool for bloggers, it has evolved to become the de facto solution for programmers, businessmen and those who have little technical experience in building websites. WordPress is not just a content management system.
In fact, it is highly flexible that it enables you to build and manage your own website with all the features that you need, using just your web browser. That's because it's open source, which means that people from all over the world are continuously contributing to improving the software code. The plugins, widgets and themes for WordPress allow the creation of just about any type of website imaginable.
As of today, there are over 53,000 WordPress plugins available for you to choose from. Later, I will talk about the best plugins to choose from your online store.
Help is just a click away. WordPress is an established platform so you won't get frustrated not finding answers to your questions. Since WordPress has existed for many years, it has a large global community of active developers with whom you can reach out to for WordPress help and support. And the software's support page has a forum where you can usually find solutions shared by others who have gone through the same issues you're having.
It's mobile-friendly. With the increasing use of smartphones for getting information and conducting business, having a mobile-friendly website is a necessity and not just an option. Thankfully, the overwhelming majority of available WordPress themes are built to be mobile-friendly.
It's SEO-friendly.
 If your website is powered by WordPress, you have everything you need to ensure that your content is optimized for Google and other search engines. As Matt Cutts of Google says, "WordPress is made to do SEO well."
Offers simple integration to WooCommerce. WooCommerce is a free WordPress plugin that you can easily integrate with your website with just a few simple steps. It provides an excellent foundation from where you can build your own e-commerce store.
Why WooCommerce is the leading open e-commerce platform
To answer this question, let's compare WooCommerce to one of its biggest competitors, Shopify.
The benefits of Shopify:
Fast, simple and easy to get a basic e-commerce store up and running.
No need to mess around with setting up website hosting.
Generally less prone to errors caused by software updates.
The negatives of Shopify:
It's a closed system that uses its own coding language, which can make it difficult to do customization.
The flexibility and features of things other than e-commerce (such as blogging) is lacking compared to WordPress capabilities.
More advanced e-commerce functionality can be difficult to achieve if a pre-made extension does not exist.
If you are wanting a basic turn-key e-commerce store, Shopify is the better platform. However, if you require more advanced e-commerce and non-e-commerce capabilities, WordPress & WooCommerce is the better platform.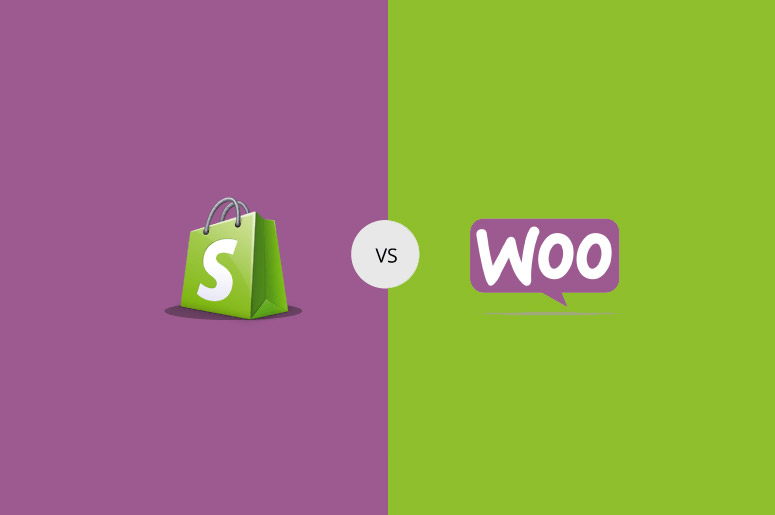 In addition to this, WooCommerce is the world's largest e-commerce platform. According to the WooCommerce website, over 28% of worldwide stores are powered by WooCommerce with more than 35 million downloads.
Todd Wilkens, Head Janitor for WooCommerce, shared these stats shared in last October's WooCommerce annual gathering at WooConf:
32 million+ WooCommerce downloads from WordPress.org.
3 million active WooCommerce websites.
WooCommerce stores are estimated to generate $10 billion in revenue this year.
Here's a quick two and a half minute video overview of WooCommerce:
There is a strong family of free and premium plugins that tremendously improve WooCommerce's functionalities so there's always a solution for every situation.
WooCommerce has a comprehensive set of functions that you would need to run an e-commerce store. Essentially, everything that has to do with selling online is handled by WooCommerce – creating products, shipping costs, payment gateways, taxes (GST), discounts, promos, inventory management, etc.
WooCommerce was built with best practices in mind both from the customer's point of view and the administration side where you can easily add your new products, set up your preferred payment methods and integrate whatever payment gateways you prefer.
[latest_deal length="full"]
You can evaluate sales, read product reviews, monitor stock levels, and overall store performance. And, most of all, it's free!
Core WooCommerce features:
Supports the selling of both digital and physical goods.
Can integrate multiple payment gateways including PayPal & Stripe.
Allows addition of discount promo codes, special offers, etc.
Works with multiple currencies and tax rules.
Supports dynamic pricing, bundled sales, subscriptions and membership plans.
Supports shipping rules and rates as per your needs.
Integrates with services such as Google Analytics.
Can be extended to do more such as custom invoices, custom products, etc.
Native integration with a large number of third-party software platforms.
Choosing a theme for your WooCommerce website
Aside from your store's functionalities, the design of your website is equally important to maximise your e-commerce sales and to ensure that customers keep coming back. Online shoppers prefer websites that load fast and those that have a straightforward interface.
As soon as they arrive at your site, you need to capture their trust and provide them with a smooth, worry-free shopping experience so that they will stay and have a look around.
This means that your store should not only be visually appealing, it should also be functional and usable. The first few seconds are crucial and the simpler and more logical the design, the more positive the visitor's response will be in that very short amount of time.
Make sure that your website's design is eye-catching by selecting the perfect theme for your WordPress WooCommerce website.
Plugins control the functionality of your website while themes determine its design and "output" of the functionality or how your website looks to your visitors. For a WooCommerce shop, your theme also controls how your products are displayed.
Let's take a look at some of the most popular WooCommerce themes: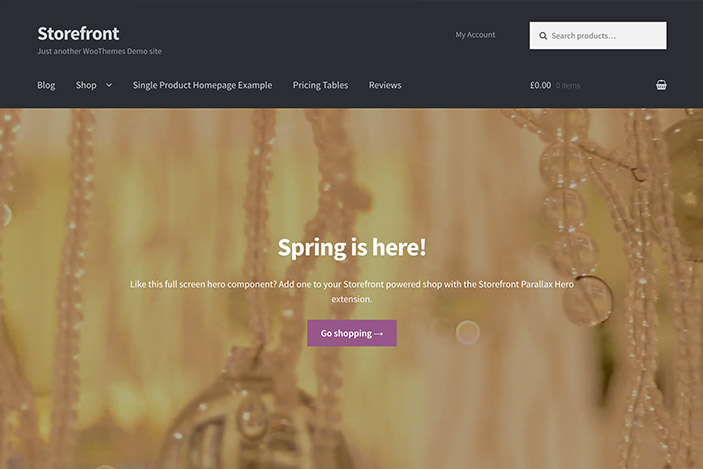 Free e-commerce themes
The big difference in using a free e-commerce theme is just that – it's free. This is your best option if you're just starting and short on funds.
However, there are some cons with free themes:
Don't expect superior design quality and functionality.
Professional support options are typically limited or non-existent.
They may not be updated or maintained as well as paid themes.
If you opt for a free theme, make sure you get it from a reputable source. The WooCommerce site offers a selection of free themes. Another good source of free WooCommerce enabled themes can be found in WordPress.org.
However, there's much to be desired in the way the themes are presented in the site. You have to go over each one to determine if they are WooCommerce compatible or not.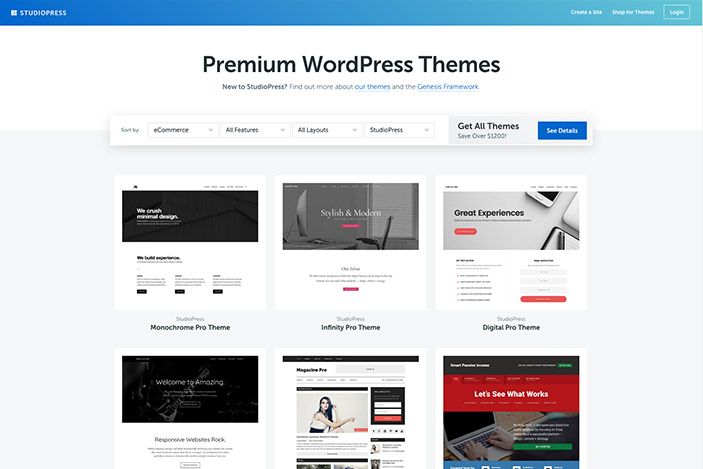 Whether free or premium, it's best to get your theme from a reputable supplier to ensure its quality as well as quality and longevity of the after-sales service.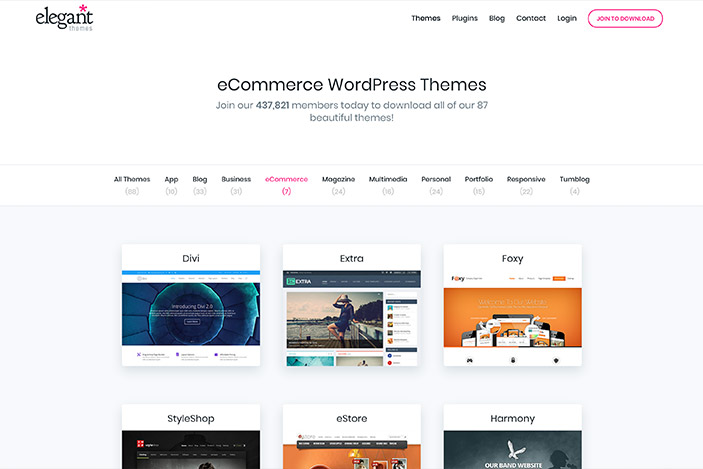 Premium e-commerce Themes
A premium WooCommerce theme provides you with a well-designed and highly functional storefront with quality support, regular updates and advanced optimization options that are not typically found in their free counterparts.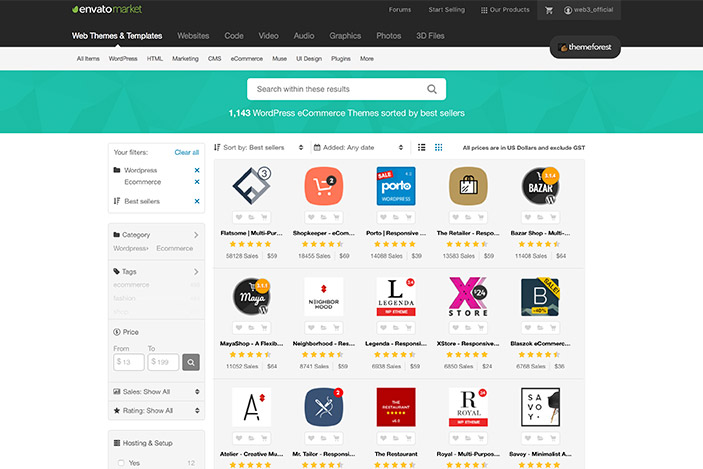 If you're wanting a successful e-commerce store, then it's best to choose a high quality premium theme. Prices of premium WooCommerce themes typically range between $30-80 USD per licence, or are sold as part of a monthly or annual subscription.
If budget is not a problem and you can't find a theme that fits your needs, you may want to have a theme tailor-made just for you. It shouldn't be too difficult to find a quality WordPress/WooCommerce agency.
Here's a list of trusted sources for custom developers:
One thing is for sure though; bespoke theme development costs a lot more than the premium ones, ranging from hundreds to thousands to tens of thousands of dollars.
When we built the e-commerce website for Oh Coco, we needed maximum performance with little compromise. So we built it from scratch to be incredibly fast and market leading. That's all well and good in this instance but business owners, in particular, start-ups don't have the luxury of a massive budget so some thing's got to give.
A good compromise is choosing a premium theme and hiring a developer to do minor customisations to it. It can end up costing a lot less than having a bespoke theme built, however you will may not end up with a 100% perfect end result compared to going the completely custom theme route.
Before you start your search for a WordPress theme developer, let's distinguish between the two – a web developer and a web designer.
A web designer is the one responsible for designing your WordPress site while a web developer is a programmer who converts this design into a working website. Many freelancers are both designers and developers at the same time and if you have a small budget, they are the ones to look for.
These are the reputable sites where you can find good designers/developers:
You can also listen to a podcast or read its transcript in this Web3 blog post where both the Co-Founders outlined useful steps that will help you in choosing the right WordPress agency for your WooCommerce project.
What to look for in your theme
Let's say you've found the theme that you like the look of. Here are some points to consider to ensure that you're making the right choice:
Is the theme regularly updated and actively supported by its creators?
Does the theme have excellent reviews and/or high ratings (if applicable)?
Is the theme responsive or mobile-friendly? (To make sure, run the demo through Google's Mobile-Friendly Test)
Does the theme load fast? (You can use Pingdom Tools to compare loading times of different themes.)
Setting up your WooCommerce store
You can download WooCommerce here. Once installed, here are some helpful WooCommerce guided videos to help you set it up. The videos are grouped in the following five categories:
How to choose your plugins wisely
Although WooCommerce has all the functionalities of an online store, there are situations when you will need to install separate addons to enhance its features.
Much like WordPress plugins extend the functionality of WordPress, WooCommerce plugins make it go further. Although most all the extensions are not free, they cost way less and start working much faster than a custom solution.
WooCommerce addons tend to be both free and premium, and depending on the nature of addon required, you can expect to get one for free or pay a small or big amount for it.
Here are the best places to search for WooCommerce extensions:
Payment gateways such as PayPal and Stripe offer free WooCommerce extensions. However, if you are needing something more unique, you might have to purchase a premium addon.
Take note however, that WooCommerce extensions also consume memory and can slow down your website. Therefore, it is important to keep the number of addons to the bare minimum.
Also, always remember to download or purchase WooCommerce extensions from reliable sources only, such as the ones mentioned above. Googling "free WooCommerce extensions" is never a great idea as you might end up installing malware on your website.
[latest_deal length="full"]
Optimizing the user-experience of your WooCommerce store
One of the most important ingredients of your site's design is ease of use and clear navigation to ensure that visitors would have a smooth and pleasant shopping experience.
Your website visitors should be able to clearly see how to complete a purchase, from choosing the product all the way through to the checkout. Otherwise, they will most likely leave and go to a competitor's site.
Here are three things you need to optimize in your WooCommerce store that can make a huge impact to your bottom-line:
Make your call to action buttons highly visible
Your CTA buttons should stand out and the text should clearly state what the visitor would expect next once the button is clicked.
CTA buttons such as "Add to Cart" and "Checkout" should be prominently placed on the page and look very different from other buttons or links by using another color or shape.
If possible, these buttons should be placed in multiple locations on the site to ensure a pleasant shopping experience for your clients.
Make important information clear and prominent
Product description, pricing, shipping costs and delivery costs should be clearly stated. Don't forget to include a simple return policy and explain clearly the steps in the return process.
Make your products easy to find
It cannot be emphasized enough that the ultimate goal of your WooCommerce store is to make purchasing products or services extremely easy for anyone.
Your website's structure is crucial in making this possible. During the brainstorming sessions with your web designer/developer, try to look at your website's design from a customer's point of view and see if you can easily find products, obtain important information you need and checkout with just a few clicks.
Another great way to find out if your checkout process is straightforward is to request your customers to complete a survey or invite them to participate in a discussion after making a purchase.
Here are some more e-commerce usability best practices on how to convince your visitors to buy your products:
Create scarcity. Add text that says only a limited number of products are available, but be honest about the numbers.
Add ratings and reviews. This not only creates trust, it also improves site authority which would eventually boost your search engine rankings.
Indicate if product is in stock or not. Be truthful about this since it helps in managing visitor's expectations.
ADD TO CART and ADD TO WISHLIST buttons. Don't forget to add these buttons as some people might not want to purchase right away for some reason or another.
Offer product bundles. You might want to offer product bundles as a sales promotion, i.e. Buy this and as these products belong together.
Offer free shipping. As a nice gesture and also a great sales tool, offer free shipping on orders over a certain amount.
Show related products. For most e-commerce stores, there's usually a section where products related to the one visitor is looking at now are shown saying other people also bought them.
Show people using the product. In your product images, show people using your product since people find it easier to relate to that and they will eventually be convinced to purchase.
Checking the usability of your WooCommerce store
How usable is your website? Your website's usability can be measured through usability testing.
This is a necessary part of quality assurance and provides you with valuable information on how your customers interact with your platform. Usability testing should be considered at the very start of the design process, or when it is clear that your store is suffering from usability issues.
What is Usability Testing?
Usability testing involves several people working on your website:
Facilitator – provides guidance to the user and responsible for taking down notes.
Observer – ensures that the process is done correctly.
Participant(s) – ideally member(s) of your target audience.
Website owner.
Development team.
It is advisable to perform usability testing periodically during the following phases:
At the start of the project (use mock-up of website).
During planning and development of the project.
When an issue is reported during analysis of web traffic.
If website owner needs specific information about the site.
Before starting a usability test, be clear on what you want to achieve. This will affect the time allotted and how the process is carried out.
Usability tests can enable you to find out:
How web visitors interact with your website.
How users can easily navigate pages.
How easy it is to find products or categories.
If there are sections of the website where visitors get lost.
If there are sections of the website that make visitors feel uneasy.
Reasons for shopping cart abandonment.
Sections of the website the visitors like or dislike.
The duration of usability tests depends on what issues you want to test. Ideally, you should get participants who have not used your site so that you can get the true picture from fresh eyes.
Here are some recommended sites where you can get help with usability testing:
Do A/B Testing
A/B testing or "split testing" is a method of comparing two versions of a web page against each other to determine which one is more effective.
Essentially, When doing A/B testing, two or more variants of a page are shown to participants at random and through statistical analysis, the version that performs better for a given goal is determined.
The major advantage of the exercise is that it is pretty simple. Typically, it's low cost and very easy to design and execute.
You can undertake a split testing if you want to apply big changes to your store such as adding a new feature and you want to know if it will improve conversions before you commit to making the changes in the live site.
The beauty of comparing version A vs. version B is that you can ask focused questions about changes in your website and through the data collected, you'll be certain about the impact of that change.
Split testing removes the doubts often associated with website optimization because it enables you to decide on what you know. By evaluating the impact that changes have on conversion rates or purchases, you can be sure that the changes will have positive results.
A/B testing is ideal for testing distinct elements of your store such as:
A logo.
A color scheme.
CTA text or formatting.
Product titles.
Product descriptions.
Links.
Images.
Customer reviews.
Prices.
Increasing your store's speed and reliability
The speed and reliability of your website makes all the difference in the success of your business, more so if it's an online store. Visitors, meanwhile, expect a web page to load in 2 seconds at most, and any more than 3 seconds makes them close you website's tab and go to your competitor's site. Make sure you follow our aultimate guide on how to speed up your WordPress website.
How to measure your website's speed
Run your website in any of these online tools that measure site speed. Now that you know how fast or how slow your website loads, you can figure out what needs to be done to improve it.
Choose the best WordPress host
Your site's speed and reliability starts with your hosting provider. In general, you have two main choices – Shared (DIY) Hosting and Managed WordPress Hosting. Let's skip the nitty-gritty but if you want your store to succeed, it is strongly recommended that you choose good WordPress Hosting.
Shared website hosting costs between $1 to $25 while that of managed WordPress hosting range from $25 to $150 or more depending on your site's size and needs. Managed WordPress hosting is worth the investment because it offers superior support and better performance since it's fine-tuned for the CMS.
How to speed up your WooCommerce store
A successful WooCommerce store usually has an extensive product catalog, lots of transactions and a great deal of traffic. You should focus on optimizing large amounts of traffic since importer performance takes care of you large product catalog and a large transaction volume is handled by providing the appropriate sizing of the server and database.
Scaling WordPress typically means page caching with something like Varnish or Nginx. That's because most blogs serve static content which is cache friendly. The places where caching won't help you are largely related to the personalization experience most stores deliver.
For example, things like users who are signed in, showing cart status, PHP sessions triggered by plugins, and recommending things based on past purchase history.
So what can you do in these situations?
One thing you can do is cache pages unless a specific cookie has been set. This cookie can be set so it's active only when a user has added something to the cart. So pre-cart-addition everything is cacheable. The specific cookie we're talking about here is woocommerce_items_in_cart and you can find the full list of WooCommerce cookies here.
Because stores generate a lot of data, they are more expensive to host than your standard WordPress site. Handling this large amount of data generated by a high-traffic store means you need robust PHP and database resources.
So you're going to want a dedicated database machine to allow for plenty of storage, memory, and CPU. In addition, you're going to want the right amount of CPU and memory for PHP.
Other tips to keep in mind are that some themes and plugins are not advisable. For example, ones that show hundreds of products on one page, have dynamic menus that pull every page from the database, call certain APIs on every page load, and load images over HTTP to do the resizing.
Also as you max out CPU keep in mind that you are trading speed for concurrency, so you want a host that is built for infinite scaling.
Trying to optimize the actual MySQL queries is pointless because that will break each time you update WooCommerce and/or WordPress. Instead, run a MySQL tuning utility to analyze the performance and tweak the database query cache as needed.
Securing your WooCommerce store
When running an online store, the security of your site is of primary importance. Online shoppers share personal and payment details which are highly sensitive information so there's an increased requirement for your site to be secure.
The WordPress core software is already very secure, but there's still more you can do to protect your customers' data and consequently your business revenue and reputation.
[latest_deal length="full"]
Write unique, engaging and valuable product descriptions
For any website and most importantly for an e-commerce website, "content is king". If you want to optimize your WooCommerce store, you need to write compelling, unique, benefit-focused and informative product descriptions.
Don't just use the product descriptions provided by the manufacturer or copy those of your competitors. The latter should never be done since Google penalizes websites with too much duplicate copy.
Here are a few tips:
Do some research. It's perfectly fine to look at competitor sites and see their content but try something unique. Most importantly, read your product descriptions before posting them on your website. Check for spelling and grammar errors so as not to turn off your customers.
Understand your product. How can you write good copy if you don't know the product well? It's not enough that you read the product descriptions provided by the manufacturer. You need to understand its features and benefits so you can write a unique and compelling product description.
Learn how to write product descriptions properly. Emphasize your product's features, benefits and selling points and write them in a clear and concise manner. Try to think of your target customers' pain points and try to write what they would like to read.
Consider the power of SEO. Think of the keywords your potential customers are typing in Google and as much as possible, include them in your product descriptions. It won't hurt to include synonyms and other related phrases.
Don't be too aggressive. Customers can be turned off by websites that are too strongly sales oriented. You need to strike a balance between driving a sale and being too pushy.
If you have thousands of products in your inventory and you don't know where to begin, start with the products that are currently in-demand and work your way through your list. But if you think you need help with this, you can always hire an e-commerce copywriter to help write your product descriptions.
Writing your product descriptions may take some time and a lot of effort, but ultimately your hard work will pay off with increased web traffic and conversions.
Creating high-quality product images
Now that you've taken care of your product descriptions, you need to work now on creating awesome product images. Customers will not buy your products if they don't see what you're selling. Product images can have a powerful impact on your customer's decision on whether or not to buy your products.
High-quality images can boost your sales. Since your customers cannot see the product physically, multiple images showing different viewpoints (front, back, side, inside) of the item would greatly increase the chances for them to make a purchase. Use as many images as possible, showing the different colors and options when applicable.
If you want to provide more value to your customers, you can use WooCommerce 360° Image plugin which provides a responsive (controllable) 360° image of your product. Don't forget to optimize your images to avoid slowing down your website. You might also want to check out this article to learn how to improve your website images to boost your SEO.
Creating awesome product videos that sell
Another great way to impress your customers and boost your chances of making a sale is to add product videos to your content. Videos are for customers who don't like to read product descriptions or scroll through product images.
Product videos can be an extremely powerful form of content that Google loves which can make a significant contribution to your overall SEO strategy, if used correctly.
Your video content can also be posted to video sharing sites such as YouTube, Vimeo and Wistia. When you do this, you're opening up the opportunity for your videos to create backlinks and shares overtime which can ultimately drive more traffic to your e-commerce store.
If you're interested to learn more, here are some video creation tips.
How to do SEO for your WooCommerce store
We have been talking about SEO or search engine optimization in the previous sections, but not have really gotten into how you could use its power to make your products rank high in search engines.
Technically, there are two categories of SEO – on-page (on-site) and off-page (off-site).
Working on the on-page SEO side of things is an essential part of the optimization process. The internet is flooded with articles and how-to guides offering general SEO advice. Here are a few great ones Search Engine Journal, Moz and Search Engine Watch. If you're looking for a great introduction to SEO, check out my article on What is SEO & Why is it Still Relevant.
Keyword research
When you go over SEO how-to-guides, the first step is always competitor and keyword research. To have an understanding of what keywords you need to target, find out what your competitors are doing. You can learn a lot from these established companies since they have already invested a great deal of time and optimization on their websites.
For your e-commerce store, you can use the Moz browser extension tool to find out the keywords your competitors are using then use SEMrush to identify which of these keywords are ranking for.
Website structure
Another key factor in optimizing your website for SEO is the structure of your e-commerce website. Make sure that you have a sitemap in place and an easy to understand site structure. Your customers should be able to navigate your site in three clicks or less to get what they need. If more, you need to work on improving your site structure. And Google would love you for it. By the way, your sitemap will be automatically generated if you have the WordPress SEO by Yoast plugin.
Product page optimization for SEO
Optimize each product page by using the product name and/or keyword in the main product title and in the permalink (URL).
Provide all the information that the customer needs in the product description. A great tip is to use the main keywords and phrases at the beginning of the description. Once your site has lots of quality backlinks, shares and customer reviews, Google will look on your site as authoritative and authority plays a great role in Google rankings.
However, remember not to over optimize your product pages with lots of keywords because this will have a negative impact on your rankings. Google penalizes web pages which are overloaded with keywords. Include your keywords but make your content read naturally as if speaking to your customer rather than trying to rank for a particular keyword or phrase.
Lastly, name your product images appropriately and don't forget to add alt text descriptions. Here's a great way to learn how to add product names and alt text descriptions.
How to optimize the checkout process
You should be aware that the setup of the checkout process for any e-commerce store is quite difficult to get right.
Since it's one of the most important parts of the conversion funnel, your primary goal is to make the checkout process as straightforward as possible with just a few clicks so as to prevent cart abandonment. A complicated checkout process is largely to be blamed for cart abandonment for online retailers.
Here are some pointers on how you can optimize your checkout process:
One page checkout. Your customers will love you if your checkout process is just contained in one page and this awesome plugin will do just that. However, if your checkout is broken into multiple pages, you might consider adding a visual indicator of the customer's progress, which would lessen their apprehension as to how much they still have to do to place their order.If you want to add/remove fields, here's a guide on how to customize WooCommerce checkout fields.
Remove forced logins/registrations. Don't make your customers register to your website to be able to make a purchase. This is a big turnoff.
Confine the collection of information in the checkout process. Personal details such as name, address, email address, postal address, etc. should be part of the checkout process. Don't ask this information anywhere else so as not to frustrate the customer. Also, if you plan on sending regular marketing communications, remember to include opt-out options.
Provide multiple payment methods. Offer various payment methods so as to appeal to as many customers as possible. Bank transfer, COD, check on delivery, PayPal and Bitcoin are some payment methods that you can include in your checkout to boost your sales.
Optimize email receipts. WooCommerce sends email receipts to customers who purchase your products or services. Don't miss out on this amazing marketing opportunity to boost more sales. Here's what you can do:

Upsell related products.
Ask feedback from customers.
Ask customers to subscribe to your newsletter if you have one, so they can stay up-to-date on promotions and new products.
Promote social media channels and blog content (if any).
Ask customers to share purchase or promote your online shop in social media.
You can even personalize receipts to encourage customers to keep coming back to your store.
Provide a discount or incentive for a future purchase. (more on this in the next section)
Offer discounts only after careful consideration
It is truly tempting to offer discounts with the goal of increasing your sales, however, there are downsides to this so it's best to give it much thought.
If you are thinking of offering discounts to customers, consider the age of your business, the number of customers you currently have and your pricing structure. Start offering discounts if you already have a strong customer base. Otherwise, it might cause problems to your cash flow.
If you already can afford it, focus on offering discounts to loyal customers and not to attract new ones. One strategy is to offer it every time a purchase is made say, "10% discount on your next purchase", or combine it with the subscription to newsletter option, i.e. "Subscribe to our Newsletter and get a $10 discount code".
Another strategy is to create product bundles or product packages and offer them at a discounted price to offer value to the customer.
How to reduce cart abandonment
Baymard Institute collated data from a myriad of online articles about cart abandonment. Citing 37 sources, found that the average documented online shopping cart abandonment rate is 69.23%.
There's a myriad of reasons why customers place items on their cart but not complete the purchase. In the latest study by the same organization, they found that 58.6% of online shoppers who abandoned their cart in the last 3 months said they did it because they were "just browsing/not ready to buy".
Looking at the chart above, we can see that the issues can be resolved completely through website design changes to spare your customers of:
Frustration. Bad loading speed and a complicated checkout process are major reasons why customers abandon their carts. Your site should load quickly and the checkout process should be clear and simple.
Confusion. As said earlier, customers should complete their purchase with a few clicks a possible. Customers should be given clear directions to complete the process and before they even click 'Checkout', they are already aware of the total purchase cost.
Uncertainty. Reassure your customers that your site is secure and that they can trust you with their credit card details and other personal information through adequate security and policies on your site.
Here are some helpful tips to achieve the above:
Don't require customers to sign up or create an account before they can complete the purchase.
This cannot be overemphasized enough – minimize the number of steps taken to purchase a product or service.
Prevent surprise costs. Ideally, display all costs as early as possible, preferably in the product pages.
Firmly establish and implement a strong security strategy across all product and checkout pages.
Offer a number of payment methods.
Never ask for repeat information such as customer's address, email, etc.
Encourage customers to purchase by providing incentives such as free shipping for purchases over a specified amount.
Shopping cart abandonment is really difficult to prevent, but now that you have an understanding why this happens, you can now implement strategies to reduce abandon rates.
And there are some helpful online tools, such as Rejoiner and Jilt, that you can use to convert abandoned carts into new customers
Notify customers through SMS
A great way to communicate to your customers who are always on the go is through SMS messaging. Keep your customers up-to-speed on their purchase/delivery by sending SMS notifications, but be careful not to overdo it.
And most of all, as for confirmation whether they want to receive SMS notifications first before proceeding. Sending one when their order is confirmed and another when it is shipped is enough.
If you want to include SMS functionality in your e-commerce store, you can check out Twilio SMS Notifications.
Use live chat on your website
A common denominator for highly successful e-commerce stores is excellent customer service.
Excellent customer service helps to make customers feel valued and will keep them coming back. They will also be more likely to recommend your products.
Enhance user experience through live chat and enjoy the following benefits:
It removes the communication barrier since it's the most convenient way for customers to contact your store at the soonest possible time.
Responsiveness matters to people doing business online. Live chat is an excellent marketing strategy since customers' issues are resolved immediately.
Live chat is crucial for optimizing e-commerce stores because majority of online shoppers prefer to purchase from websites who offer live chat.
You can choose from among seven of the best WordPress live chat plugins here.
Use trust signals generously
From the start, we have been talking about capturing your customer's trust and convincing them to purchase your products. Admittedly, it can be really difficult especially if your e-commerce store is just starting.

Here are some strategies you can implement to gain customers' trust:
Customer ratings and reviews. Social proof helps to create trust. Websites with positive reviews are more likely to be trusted by new customers. Encourage customers to post reviews of your products by adding a review page, placing reviews in strategic places of the store, or setting up a third page on a popular review site. Use all social media channels to increase your reviews and promote your business. Here are some tools and plugins to help you out.
Video testimonials. These are a great way to engage your customers, instill trust and interest those who prefer visuals from texts.
Security seals. Adding security seals from well-known companies is a sure-fire way to boost your site's trust ratings. Invest in following the guidelines of verification companies in order to secure a certificate.
Create an About page. Tell your customer about your company, your main values or mission statement and why you believe in your products or services you provide. Tell your story – explain the history of the company, how you started out, how long have you been in business and more importantly, introduce the people that are running the business. Include any awards you won and recognition's you received.
Your physical address. This will prove reassurance to your customers that there is a place to go to in case of problems.
Build an email list of buyers
Asking for your customer's email address is essential not just for communication during the buying process but also for your marketing efforts.
Marketing automation platforms such as MailChimp and AWeber can be easily integrated with your WooCommerce store to help you build an email list. Once you create an account with either of these services, your customers and their purchase data are automatically synced to your account.
With this information, you can then send targeted campaigns to encourage repeat purchases, offer incentives, and other marketing strategies to generate more sales.
If you want to learn the right strategies to use in your email marketing, read the insights and tips from WooCommerce's marketing experiments.
Don't stop optimizing your WooCommerce store
After you're done setting up your store and implementing the optimization strategies mentioned , you're job is not done. Tracking, analyzing and optimizing your marketing performance is an ongoing process.
Regularly monitor your store's marketing performance (what's working and what's not), address issues and implement improvements to the site itself, your strategies or your policies.
You should also be on top of your SEO efforts by regularly creating fresh content, refining your product names and descriptions, trying out new keywords and phrases in order to improve if not retain your search engine rankings.
Here's one tool to help you – WooCommerce conversion tracking in Google Analytics.
Conclusion
This article should give you a good understanding on what WooCommerce is and how to increase performance of your WooCommerce site.
If you're really new or ready to get started with WooCommerce and prefer to watch videos to complement your reading of this article, the WooCommerce guided tour videos are for you.
Don't forget to subscribe to our WordPress video tutorials on YouTube and keep up to date on the most recent WP Absolute articles on Facebook too.
Let us know in the comments how following this guide has helped your eCommerce store and whether you have any other tips to improve your eCommerce website.