I have just launched my website. What are the next steps for me online?
Congratulations if you are reading this and you have just launched your website.
After spending weeks or months, and likely a significant financial investment, you have brought your new idea to life. You have just completed your first step in the beginning of your online journey.
Once you have finished your celebrations and the dust settles, there are a number of steps you should take to ensure your website remains a powerful marketing and money making machine for your business.
This is where the real fun begins.
You need to make sure your website gets the best exposure and is accessed by as many of your potential customers as possible. You want to see a return on your investment by your website visitors converting into quality leads for your business.
The success of your website hinges on your commitment to help put it out there in front of as many people as possible.
Here is a checklist of all the things you should be doing as soon as your website launches.
20 Post-launch WordPress Website Checks
Check every link to make sure no links point to the development sites URL
Enter your website into a broken link checker to see if there are any problem links.
Security should be a top priority. Install iThemes Security plugin and configure it to lock down your site. This includes running through the wizard. Some of the security steps include changing the default username from admin to something else and
Remove any themes and plugins that are not being used. They can cause security issues and take up server space.
Install Yoast SEO plugin and configure it for better SEO.
Audit every page and post to ensure the Yoast meta title and descriptions have been set and are unique on each one.
Make sure "Search Engine Visibility" is unchecked in your websites Settings > Reading page so that your page can be indexed by search engines.
Add your Google analytics tracking code and ensure it has been successfully installed. You can either use a plugin, tag manager or inserting it into the header.php file of your theme.
Make sure goals are setup in your Google Analytics to track events on your site.
Setup Google Search Console and link your Google analytics with Search Console.
Submit your XML sitemap into Google Search Console. Your XML sitemap is located at https://web3.com.au/sitemap.xml (replace web3.com.au with your domain name). If this returns a 404 error page then you will need to enable it in Yoast SEO > General > Features settings menu.
Ensure your websites administrative email address is correct in Settings > General.
Add your websites favicon (small website icon like your logo that appears in your browsers tab) in Appearance > Customise > Site Identity.
Go to all the forms on your site and submit an entry to check if it works and that the notification goes to the correct inbox.
Ensure spam is minimised by setting up and using Akismet. If you are using a form plugin like Gravity forms, make sure the form uses Akismet integration and Anti-spam honeypots in Forms > Settings.
Make sure the WordPress sample page has been removed and delete any posts or pages that have been added to the trash.
For all the posts that have been published, make sure they are attributed to the correct author.
Use Google Page Speed test or Pingdom to ensure it loads in under 3 seconds. If it doesn't, you will need to speed up your site using our Speed up WordPress guide.
Ensure that your website is being backed up on a consistent basis. You can use a backup plugin to automate this. Your backup needs to be stored somewhere that is not on the same server as your website.
Test your website to see if the www or non-www version of you site redirects to the other. i.e. type https://web3.com.au and https://web3.com.au (replace web3.com.au with your domain name) into the browser and make sure they both work. One should redirect to the other.
Here is a little more detail on some of the steps to take when your website has just launched.
Responsive Mobile Design
We have been pushing the message of mobile-friendly web design for years, and was one of the first agencies in our industry to build our very own mobile-responsive WordPress theme.
We ensure all websites are built with the best standards for greatest possible results. Among this is what's called responsive design.
This is where your site responds to the screen size and adapts its layout to fit. Google has said responsive design is one of its ranking factors so ensure your website is mobile friendly.
I highly advise making mobile your priority if your website is not yet mobile friendly. Rest easy, if we built your site then it is powered by our mobile optimised framework which has stood the test of time.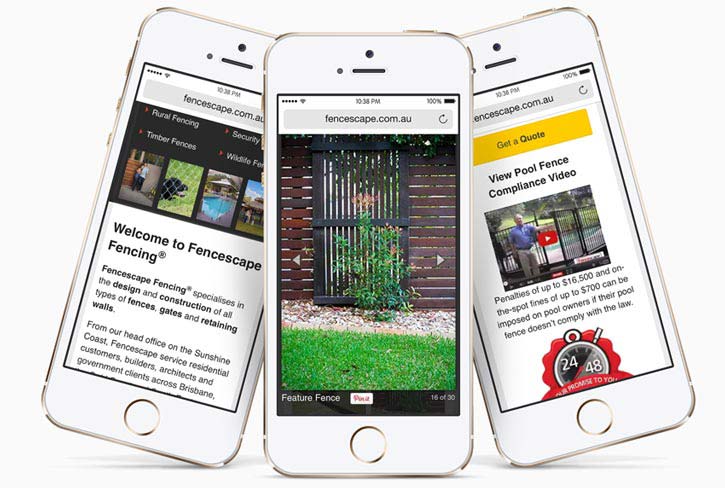 Stats from google state that 82% of smartphone users turn to their phone to influence a purchase decision while in a store.
Also, 90% of smartphone users have used their phone to make progress toward a long term goal while "out and about".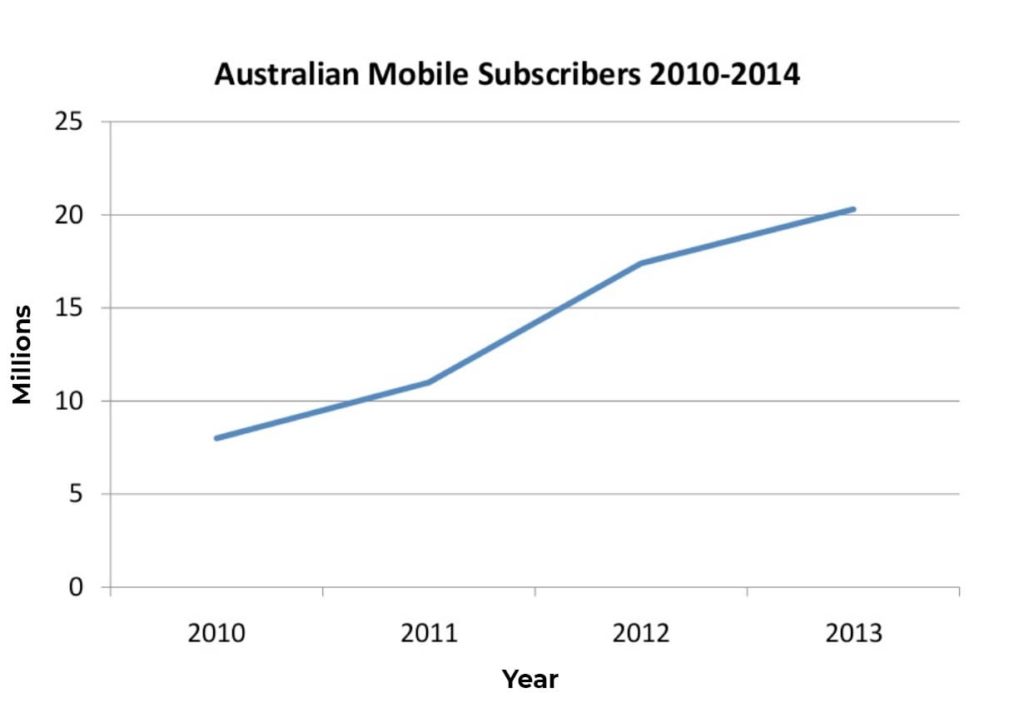 The amount of mobile users over desktop users has greatly increased over the last couple of years and the number of mobile users is only increasing.
Ensure your website is mobile friendly. You could be missing over half of your customers if it is not. Having a good mobile website is a great way in the short term to get the upper edge over your competitors who have not yet invested in mobile.
Analytics Tracking

If you can't measure it, you can't manage it.
You need to know your numbers!
Having Google Analytics or another statistics application installed into your new site is extremely important to ensure all your hard work is going to best use.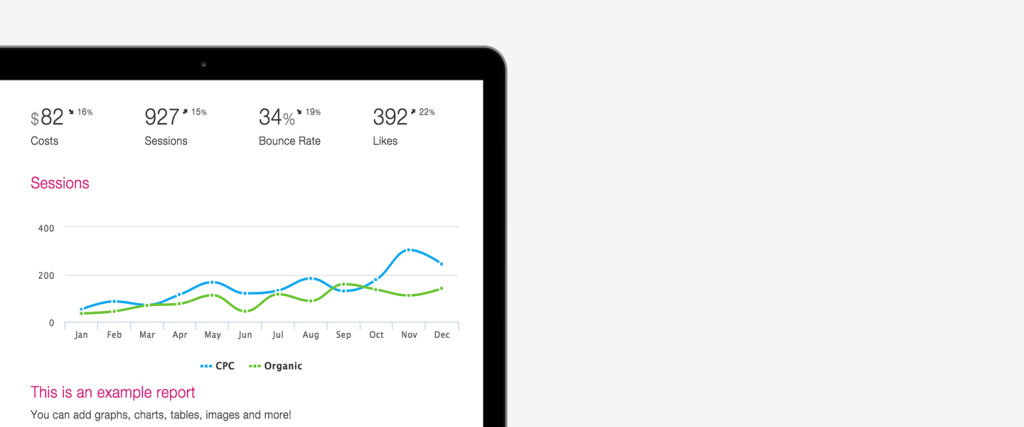 Over time as more people are accessing your website you'll start to accumulate valuable data that will help you make data driven decisions and validate any ideas you have to progress your website forward.
Continually measuring and refining is the key to a nice long term growth path for your website long into the future.
Make sure you're tracking the numbers that will help your website and business grow. These could include:
Setting up specific goals to track key actions. E.g. Get x contact form conversions or y purchases.
Review where your traffic is coming from. It will help you know where to target your advertising and whether the marketing that you are currently doing is working.
Are your customers engaging with your website? This will let you know if your site structure needs tweaking so that customers are being funnelled into the right direction.
If you're using paid advertising online, you need to know where your traffic is coming from and whether they are converting. These numbers will help you find out how much it costs to acquire these customers. It will also let you know what sort of content is attracting them in the first place.
From the data that you collect from analytics, you will be able to make more informed decisions about what needs to be done to further improve your conversions and overall site performance. You will also quickly find what is not working so that changes can be made as soon as possible.
Search Engine Optimisation (SEO)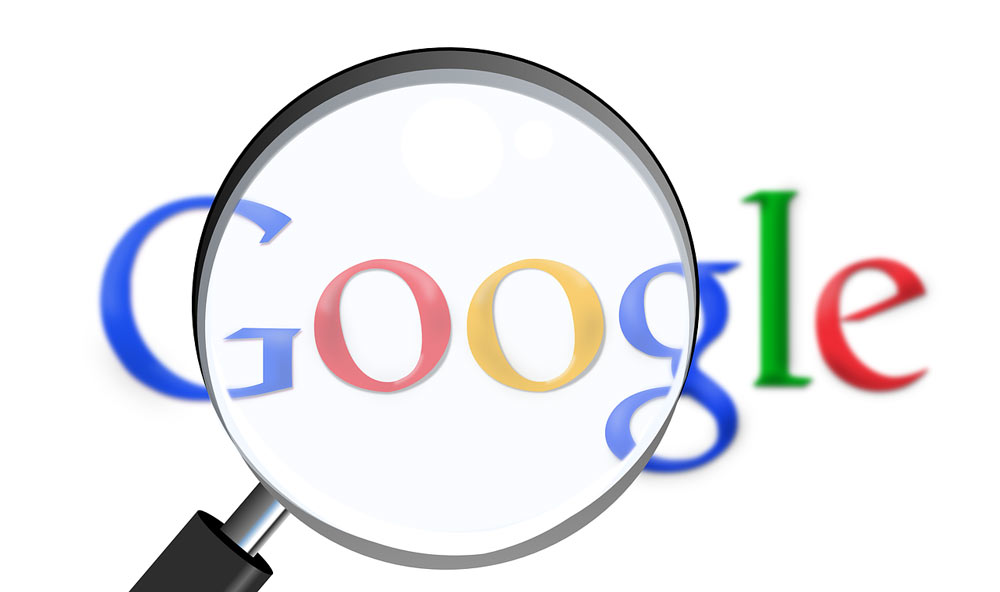 SEO is the process of making improvements to your website in order to gain more exposure by ultimately pushing your website up higher in the search results such as Google.
As a business, it is no longer good enough to just be online, you also have to be found. SEO takes time and will definitely not happen overnight. When your site is SEO'd it will lead to more customers finding you and either making a purchase or taking the next step towards it.
Search is fundamentally the gateway to everything we do online. "let me Google it" has become so ubiquitous that there are now more than 1.8 billion searches on Google every day.

According to a recent study by advanced web ranking, just 5.59% of users make it past the first page when searching for something in Google. That means that over 94% of people searching for something will either find what they are searching for on the first page or will just move on to other things.
That is why it is so important to get your site search engine optimised.
When a new website comes online, it will have no ranking.
After some optimisation is done, Google will pick up the site and determine where to rank it in its results. Without any search engine optimisation, You will find that it will be weeks, months or even years before Google positions you anywhere meaningful.
Google takes into consideration a number of factors when choosing to rank your website. Three factors that are considered to be important are:
The content on each page. There should be enough relevant content on a page ideally about a single topic that will engage a reader. Additionally, your content should be unique and valuable to the type of customer you want to attract to your business.
Your website is easy to use. This includes the ability to navigate around your website, being accessible on multiple screen sizes (mobile, tablet and desktop) as well as the speed at which the site loads.
Your website is integrated with social media. Social signals are becoming increasingly important. It is important that your site is shared or talked about on social networks and other websites. This helps to indicate to google that your site is fresh and deserving of the number one position.
I have just Googled my website, why am I not ranking number one in Google?
We get asked this question almost every single time by new website owners the day their website is launched.
Search rankings take time. Your website will not be on Google right away.

If Web3 built your website then you can rest easy that we have done as many SEO best practices as possible to ensure your website has the best fighting chance.
Having said that, nothing beats having a dedicated search engine optimisation and Google marketing plan in place working for your business to drive the best results.
If your website was not built by Web3 then you should put some thought into what appears on each of your website's pages. Review the content, page title, URLs and headings to ensure they all align with the objective or keyword of your page.
If you have just rebuilt your website. Make sure your web developer has set up the necessary page redirects to ensure any old pages go to the new pages.
This will ensure any SEO value that was gained from these pages are hopefully pushed onto the new page.
When you look at the analytics of your site after it has been live for a while, you may want to revisit each page to ensure it is on track and make any additional changes to help the site rank better.
Social Media Strategy

It has become common to integrate social media accounts into sites so people can share your content.
More so, It is important to have a strategy established for how you're going to use these accounts to engage your customers and attract new ones. Having a dedicated social media marketing strategy is a great way to attract customers to your business.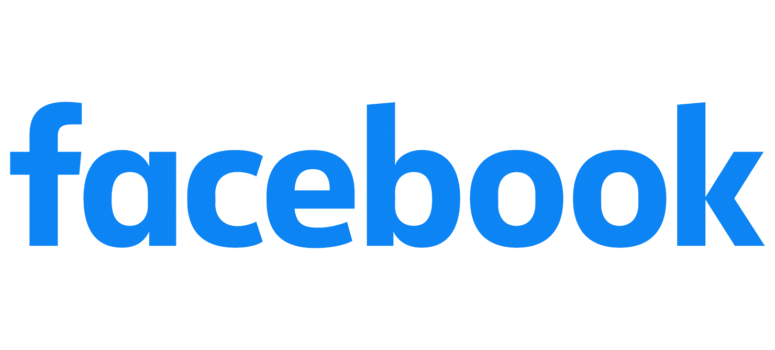 You may find that your customers are all regularly on a specific platform e.g. Facebook. So consider digging deeper to take your social efforts to the next level. Chances are you will greatly benefit from a strategic social media campaign and be able to target your ideal customers.
Do not underestimate the importance of understanding and taking control of your social media accounts and interacting with your ideal clients.
Keep Your Site Up to Date

Blogging is the term used when you are regularly writing content on your website.
It is by far one of the best long term strategies to not only build an audience but to also help attract new customers to your door.

Statistically speaking, you attract up to 66% more people to your website when you are regularly blogging compared to people who are not.
Blogging is similar to social interaction. It is the person/company who speaks the 'loudest' to their customers who will make the sale i.e continually connecting with your potential customers.
For example, here are two of our most recent articles. We keep this content fresh by posting on a regular basis and it attracts more people to our site as a result.
Secure your new .au domain today
.au direct domain names like web3.au are the new shorter domain names for all Australians. They are here as of the 24th of March 2022. Anyone with a connection to Australia can register a .au direct domain for themselves or their …
A blog helps to engage customers and by regularly posting new content will keep you fresh of mind in their eyes to ensure you are the person they contact next time.
It can take the shape of a number of forms but in essence is the way you create new content to help attract new visitors. We build a blog into every new site we build and highly encourage the site owner to fully embrace it.
A blog should be engaging and your customers should want to read it to gain knowledge for themselves. The more knowledge and useful information you share, the more they will either refer you to their friends or want to do business with you.
As with social media, you'll need to have a plan to ensure success. A stale blog is worse than no blog at all.
Also, look for ways to expand your blog's reach – this may be by getting someone to write a guest article for you or by reaching out to other blogs to write content for them. It is ok to help other bloggers out by writing for them, it usually means that your blog will get some form of kickback because of your efforts.
Bringing the Offline Online to Build Out Your Content
If your business has been around for a while, consider finding content that you have created and bring it online into a blog post.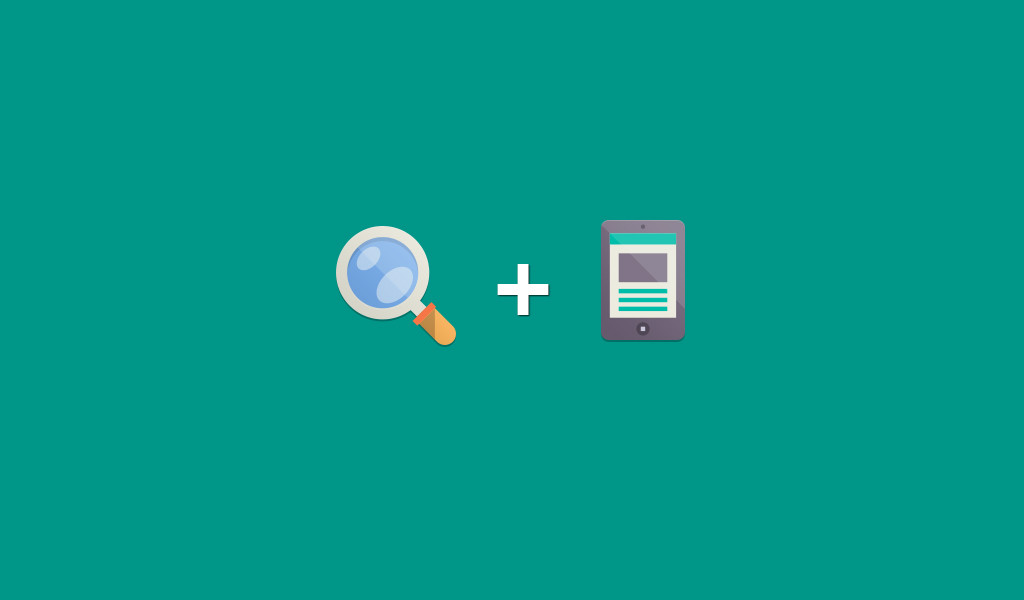 Look for existing marketing assets around your business. Often material that didn't "make the cut" the first time round can be re-purposed and used this time round. For example, if you have written articles for a magazine years ago or gave a presentation, you are able to turn that into new content for your site's blog.
Updating and re-purposing this information is often one of the most overlooked ways to generate helpful, targeted content for your site. Once you have made an article for your blog, consider re-purposing it again and turning it into another form of marketing material such as a video or ebook.
You should also remind yourself and your team that you would have been creating content and getting in front of customers long before your new site launched. That is why you should take advantage of your resources by utilising this material on your website.
Email marketing

Email marketing usually involves using email to send ads, request business, or solicit sales or donations, and is meant to build loyalty, trust, or brand awareness.
Emails sent to a potential or current customer is called email marketing. It is considered to be one of the most effective channels of online communication in regards to return on investment.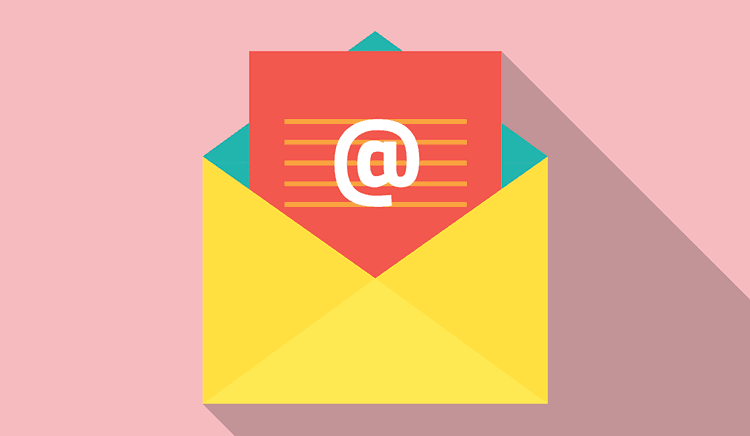 To be able to email market, you need to be collecting people's emails. You begin this by building what is called an opt-in form somewhere on your site. You usually incentivise people to enter their email by giving them access to something of value. E.g. a template or piece of content.
Then you can begin creating targeted emails to these people with your next steps. You can send them a monthly recap of company news, a weekly product special/discount or an update to what is happening in your industry.
Whatever form it takes, It is a powerful way to reach your customers and should not be overlooked as an online marketing plan.
Statistics show that email marketing is a very good return on invest ment (ROI) but is something that is difficult to do unless you are continually building up the list of people you are emailing to.
Google Ads
Google Ads is the name of Google's advertising platform. Ads on Google ensure you are placed at the very top of Google's search results.
Google has created an effective way for businesses to target potential customers online through their advertising channels. However, Google Ads is not a silver bullet for getting more customers through your business's door.
Having said that, Google Ads can be a very viable option to effectively reach the people that are searching for your products or services, depending on the level of competition in your industry and the volume of potential customers using search to find your types of products & services.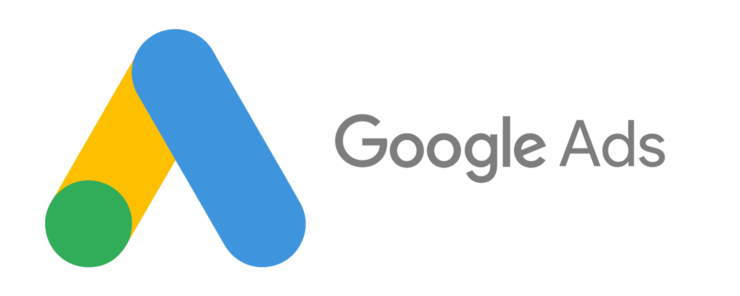 Google Ads works by you bidding against other businesses ads to be displayed on the top of the search results. It can be a very effective way to achieve quick results and to start getting a return on investment right away.

We generally advise that you run a Google Ads campaign for at least the first couple of months after launching a website, and optimise the website based on the user-data that Google Ads constantly feeds back to you. The point of doing this is to let the data drive the direction and decision making around improving your website to capture more customer conversions.
You will be able to get far greater results the longer the ads are running whilst really fine tuning the display results and your website accordingly.
Google Ads can be quite daunting to manage so it is a good idea to consider working with an experienced Google Partner (Web3 are Google Partners) that can help you capitalise on your investment.
Action precedes clarity
To succeed online you need to be able to easily understand how your website and online marketing efforts align with your business goals.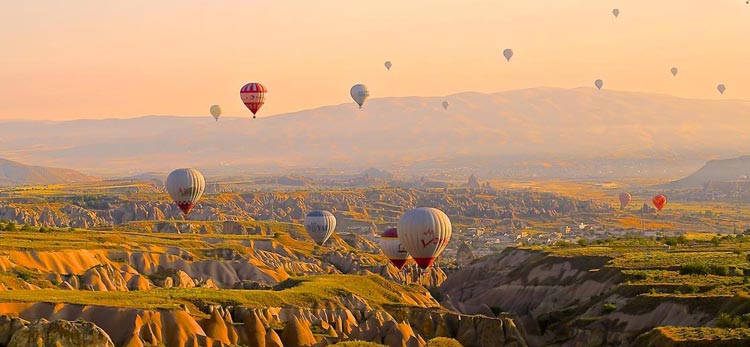 Be sure to know where you are now and the direction you are heading. Work out the steps you need to take to get to your end goal. You do not need to put together a huge report outlining each step or you may find you start over-thinking things with "analysis paralysis".
Take the first step as soon as you can, you will find that the next step will be right there after the other. Start with the basics and build upon your plan over time.
If you find that marketing and online is not your forte then that is fine. Consider working with a team that does the work you are after on a daily basis.
It is clear that the online world is a vast ever growing and changing environment. Identify your goals, objectives and budget moving forward, and then get the ball rolling.
You will certainly find that once a direction is set and the obstacles have been removed, the results from an effective online strategy will help drive your business to the next level.