Ever since the COVID-19 pandemic has hit, life has become extremely unpredictable and unstable for many people and businesses around the world. In these times, marketing, eCommerce, and advertising are facing some new challenges and impacts that this pandemic has on overall companies' business plans and future.
Due to the uncertain future of the pandemic, knowing how this situation will affect marketing, eCommerce, and advertising can be crucial to understanding what steps to take in the near future in order to prevent any bigger issues from occurring.
Fortunately Web3 is well equipped to continue delivering world-class web services to our clients and help new ones navigate this uneasy time. We are practising safe distancing and all client meetings are done online.
Lets take a look at the challenges being faced and how we can help you overcome them.
Retail & Fast-moving consumer goods
Supermarkets around the world are seeing huge demand with some of the biggest rises in sales during the month of March. With a 20.6% rise in sales, UK supermarkets have made a new record for the sector. This is mainly due to the fact that people are stocking up for a longer time period and are avoiding eating at restaurants. During March alone, the public spent about £10.8 billion on groceries. Extended across the whole of Q1 2020, supermarkets have had the sharpest growth rate that hasn't been seen in decades.
Somewhere in the middle of the month, it has been registered that about 88% of households on the average made five trips to supermarkets between Monday and Thursday. That is approximately 42 million additional supermarket outings. It has also been revealed that the average household spent an additional £62 on groceries during March. However, people are starting to turn more to their local convenience stores instead of going to the big supermarkets since they were advised to stay close to home even when they have to go to buy groceries.
That is why smaller independent corner shops are now experiencing a 30% spike in sales and enlarging their total share of the grocery market by 13% and more. Experts also predict that if further restrictions are going to get imposed on movement in the near future, outings to bigger supermarkets may decline, while frequent trips to local stores will be taken more often.
Ecommerce challenges
In theory, the switch of consumer behaviour to online shopping should be very beneficial for online stores. However, these new times bring new challenges as well. Ecommerce is now facing major issues with adoption as a dampening effect against uplifting sales. Another issue with the supply chain and the product delivery is something that companies are already trying to resolve through innovation.
Among many limiting factors for businesses is the fact that the level of readiness of their eCommerce offering. In other words, if their online platforms can't offer a competitive user experience, then they are most likely going to fail to impress or retain customers.
What you need to do is make sure your eCommerce site is optimised and ready for your online offering. Right now, the only thing that can ensure your success during this current turmoil is keeping your eCommerce site in the best shape possible.
Improving your eCommerce offering to remain competitive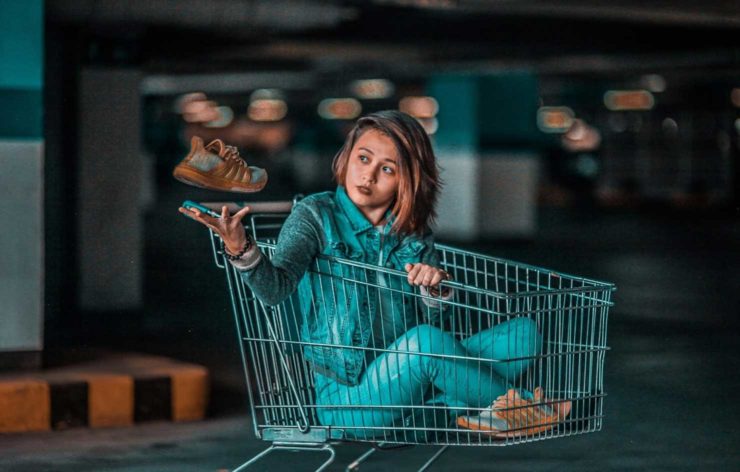 Now, if you want to ensure that your eCommerce offerings are remaining competitive enough, you need to improve your website. You need to give the consumers a sturdy assurance that your service will be there for them when they need it.
The marketplace is changing just as much as the consumer behaviour in these times. The marketplace will change to become even more competitive as companies are trying to find more effective ways to capitalise on this trend.
If your site is not showing up in search engines for relevant searches, or if it lags behind your competitors' sites, that means your eCommerce site is not competitive enough.
Each business has its own challenges to face and overcome. However, generally speaking, there are some areas that any company should look into in order to see how best to solve the problem. Some very effective marketing activities such as Analytics, Search Engine Optimisation (SEO), Content Marketing, Conversion Rate Optimisation (CRO), Pay per Click (PPC) and Paid Social, and others can be very helpful at these times.
Investing in these areas might actually be one of the best ways to ensure that your company is thriving in a competitive space. Especially once the storm has past. This way any company can help offset the financial impact of the loss of offline sales. Companies can prevent loss of online market share as well. We are certainly seeing the toughest businesses increasing their marketing spend to beat their competitors.
Search Engine Optimisation (SEO), as one of the best options out there and might be the most effective way to get the company and its offers noticed even at chaotic times like these. So, in case you own a company that is largely now dependent on its online appearance and eCommerce, investing in some of the best SEO companies to ensure your company is noticed and competitive is the best and most efficient way to go about it.
This will ensure that, even when offline sales completely disappear, your content is still going to remain relevant, which will in turn positively affect your company's sales.
Also, editorial content is considered to be a very quick, yet efficient solution. It usually requires very little technical input which allows it to be developed and implemented immediately and rapidly. The key to this strategy is to understand what your customers' intents are and then providing the content that meets or even exceeds their needs.
Many eCommerce companies are using this tactic now.
They are attempting to pivot their content marketing in order to capture users who are at home with more time to spend on the Internet since everyone is in lockdown. Also, looking into some very effective data-driven decision-making strategies can really help your company grow faster.
Advertising
The imagery of human interaction declines by 27.4% in social ads.
There has been a huge shift to online ads since the beginning of the lockdown. Brands are using social media platforms during the times of the pandemic more often than ever before.
The ads need to be tailored to the current market however. This means images and video ads of models displaying human contact and interaction should be kept to a minimum. Use of images of products and less human based imagery is what is needed to ensure your brand does not come across as insincere to its users.
On the other hand, there has been a significant rise in the appearance of imagery ads that feature people washing their hands and practising safe distancing. These imagery ads also largely include images and videos of water splashing and cleaning. As a matter of fact, these have risen at six times the normal rate.
Meanwhile, headlines and body copy mentioning Sports & Fitness topics have risen from 5.7% to 21% of all ads since the beginning of the lockdown due to gyms closing and home gyms opening. And surprisingly enough, electronic devices like smartphones and TVs started appearing in 39% of all social media ads.
Conclusion
All things taken into account, the COVID-19 pandemic has had some significant and huge impacts on marketing, eCommerce, and advertising altogether.
Plenty of companies are trying to figure out how to adjust to this completely new situation and trying to get the best out of it. The good news, at least, is that technology has developed enough to allow anyone to try out as many different alternatives and keep their business going even during unpredictable times like these.
There are also plenty of companies who are trying to capitalise on this new surge in business. If you're still able to operate your business, don't let your competitors crush you during this time. Businesses are thriving online and now is your chance too.
I hope the impact has not had too much of a negative affect on you and your household. Please stay safe and help prevent the spread so we can all continue to crush it.
That was a guest post from Nick Brown.