Web Design Brisbane That'll
Skyrocket Your Online Success
Reinvigorate your business's online presence by
partnering with a local Brisbane Web Design agency.
Get My Free Proposal
A strong track record of delivering transformative
digital marketing for great companies.
Brisbane Web Design Service Benefits
Transform and achieve market leadership online with our custom web design services
Searching for a Brisbane web design agency that builds superior websites? Are you tired of getting the run around with unreliable freelancers? Or, did you get ripped off by a big agency that prioritised their bottom line over your satisfaction?
That's not how we serve the Brisbane market. Web Design in Brisbane is how Web3 made its name. Let's help you make your name known with an industry-leading website. We will do whatever it takes to excite and exceed your expectations.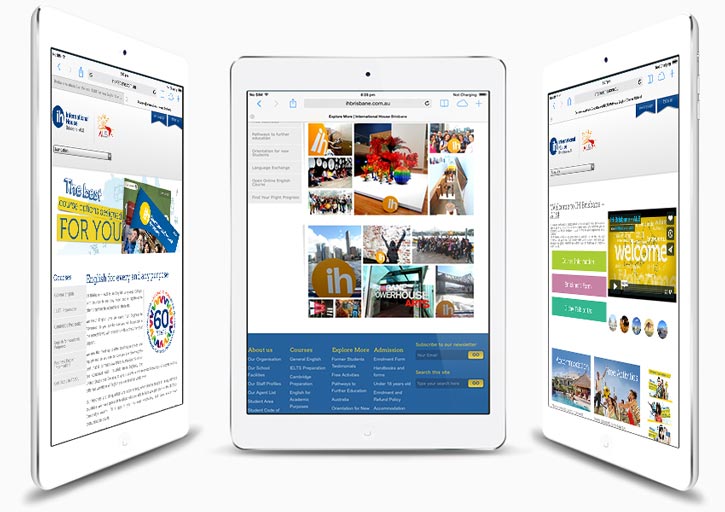 Discover the Web3 web design difference

Have the best website design in Brisbane
Stand out from the crowd with a custom website designed to fit your audience and business needs. Our experienced web user interface and user experience designers craft tailored website designs. This is to ensure your website is unique and stands out from the rest.

Work with the best web developers in Brisbane
What good is having a beautiful website if it keeps breaking down all the time? Our decades of experience in website development ensures we build your website to best practice standards. This gives you a reliable website that is easy to use while also being super-fast to load.

Your web design Brisbane & SEO experts
You can have the best website in the world, but if nobody can find it, what's the point? Our web designers and web developers train in the art and science of SEO. This means you'll get a website that not only looks great but gets your business found in Google.
My website is better than I could have possibly ever imagined

The Web3 WordPress Brisbane team custom built the All Four Estates website using our in-house custom built WordPress theme that we have been optimising and refining since 2011. Its just one of the Web3 secret sauces we use to make your WordPress website better than any other businesses website in your industry.

You guys are fantastic and every session is of incredibly high value. Your overall approach to digital marketing, web design, SEO and PPC advertising is great. You know how and when to ask the right questions to provoke thought and spark positive discussions within our company. You continue to hit the nail on the head and always do a brilliant job.

Web3 Brisbane has helped us achieve huge results online, allowing us to grow and expand our business across Sunshine Coast and the far reaches of Brisbane. Their web design, SEO and paid ads marketing services have given us positive growth across our company for over 10 years in a row. I could not recommend Web3 enough.

After a bad experience with our previous digital marketing agency, I was sceptical towards hiring a replacement. Web3 not only increased Guide Dog's online revenue, but they also did so with impeccable levels of service & communication throughout the whole process

I just had a meeting with News Corp for some print advertising and they said, "whoever is doing your website, SEO and PPC is doing an amazing job – whoever they are, keep them, and whatever you are paying them, double it.

You have done an amazing job of listening to our feedback and pulling everything together.  Thank you so much for delivering a fabulous website & SEO strategy. Following the launch, we have received much positive feedback. Many thanks and I look forward to working with you on the digital marketing campaign.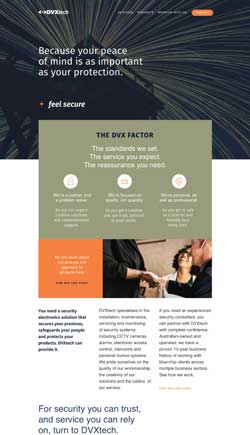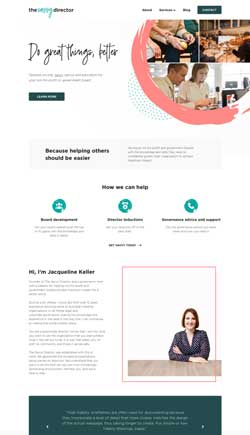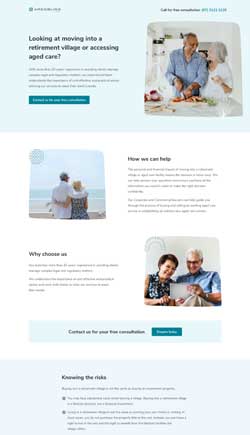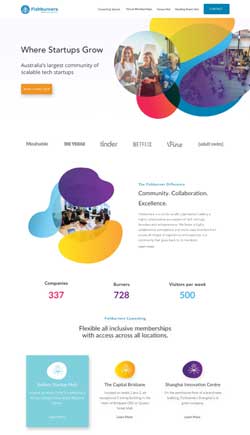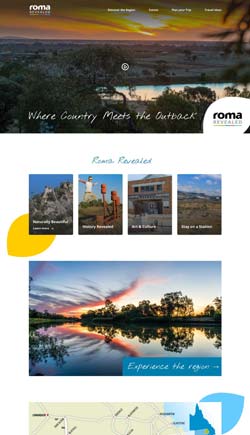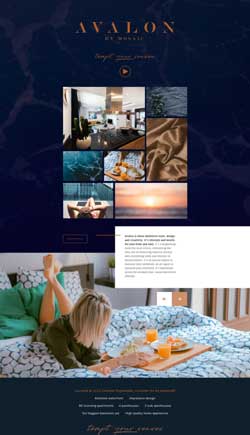 Our Web Design Approach
Web3's web design approach
Our unique approach to web design has propelled hundreds of Brisbane businesses to online success. Here's how we can help you create an industry-leading website for your organisation.
We talk business, not technical gibberish.
We'll save you from the headaches and confusion by speaking to you in a straightforward and business-focused manner. Website projects can get lost in technical details and overwhelm everyone involved. Our web developers will ensure all aspects of your website are sorted, allowing us to stay focused on growing your business.
We do everything so you don't have to.
Free yourself from the run-around dealing with different contractors and agencies. Our in-house team of web designers, developers, copywriters, SEOs and web strategists means all of your website needs are sorted under one roof. You'll save yourself time and money while also ending up with a better website.
Your in-house team of local web designers.
We work with only the best web designers in Brisbane to ensure your website is best-of-breed. Being founded in Brisbane almost ten years ago, Web3 has built a solid reputation around producing some of the best websites in Brisbane. Get an industry-leading website by partnering with the best Brisbane web designers in town.
Forge a long-term business partnership.
Digital marketers have become as important players in a business's long term success as accounts and lawyers are. Modern businesses evolve rapidly and go through multiple iterations of their website for many years. That's why it's important to partner with a local Brisbane web design agency that makes long term client relationships the priority.
Our services
Web design Brisbane services
When you partner with Web3, you are partnering with the number one Brisbane web design agency. We have countless proven market leading results.
Achieve breakthrough success online with our Brisbane web design services

WordPress Web Design
Our bespoke approach to web design means you get a unique WordPress website designed. Its easy for you to edit without touching any code. The design is not another 'off-the-shelf' template design.
Learn More about WordPress web design

Website Development
We develop our websites from the ground up. Adhering to the most modern website coding standards and principles. That way, you get a fast loading website that is secure, reliable and simple to maintain.


Landing Pages
We have deep website design and pay-per-click advertising knowledge. This allows us to develop custom landing pages that out convert your competitors. Also skyrocketing your Ads campaign return on investment.


eCommerce Web Design
Get a powerful, made-to-measure eCommerce website. We design it to fit your exact requirements. We custom-build our eCommerce websites in WordPress. We use WordPress so you have 100% ownership and control of your online business. You'll also be able to edit and update your online store without needing to rely on a developer.


Website Support
Let's be honest, nobody wants to spend all their time fiddling in the back-end of their website. We build all our websites so they are easy for you to edit and update without touching any of the code. Most of our clients choose us to take care of any ongoing website support and maintenance needs.
Learn More about WordPress support

Website Hosting
Secure, reliable and lightning-fast website hosting is a key component to a successful website. We operate our dedicated WordPress website hosting server in partnership with WP Engine and Google Cloud. They are both two of the world's largest website hosting providers. Rest assured your website is being housed in the creme-de-la-creme of hosting infrastructure. And backed up by a local team that knows the complete ins and outs of your website.
Learn More about WordPress website hosting
What sets Web3 apart
Why Web3 web design Brisbane?
Many web design agencies in Brisbane love to talk the talk, but few can walk the walk. Our mission at Web3 is to help Brisbane businesses achieve market leadership online. We've been completely obsessed with achieving this mission since 2013. We have helped thousands of Australian businesses achieve breakthrough success online.
Here are a few reasons why Web3 is not your average web design agency. Because...
Your website should produce a return on investment.
Having a great website is one thing. Having a great website that generates a positive return on your investment is another. To create a website that produces a positive ROI requires much more knowledge than simply making a good looking website.
It requires mastery of online traffic, sales funnels and conversion strategies alongside an in-depth understanding of your audience's pains, problems and desires. Additionally, your website needs to be strategically aligned with your business objectives, which means your web designer needs to understand how your business works.
That's why our experienced Client Success team goes to great lengths to understand you, your business, your audience and your business objectives. Working with a multidisciplinary agency means you get to work alongside digital marketing specialists in addition to your traditional web design and development team. That way we can not only produce a website that you'll be proud of but one that'll generate a return on your investment.
Your website should be done in weeks, not months.
Sitting around spending the better half of a year for your website to be completed is simply bad for business. Web designers juggle multiple clients at once, being pushed and pulled in multiple directions. There's also a lot of 'guesswork' that happens during the process, leaving you with high levels of uncertainty on what you'll end up with.
That's why our web designers work with only one client at a time, from ideation through to launch of the website. Since our web designers don't have to juggle different clients at the same time, we can complete websites faster compared to other web designers.
What that means is you'll get your new website into market faster, allowing you to reap the rewards and get on with growing your business sooner rather than later.
You should expect honest & transparent communication.
Being left in the dark not knowing where your website project is at is no way to run a business. Most web designers are snowed under from dealing with multiple different clients at once, causing them to neglect updates and regular communication. That's why our dedicated web designers work alongside a Client Success Manager whose job is to keep you informed throughout every step of the process. That way you get a single point of contact throughout the project to ensure all key milestones are delivered on time.
You should expect your website to rank well in Google.
What's the good of having a great website if nobody can find it when they search for it? Knowing how to make a website rank well in Google Search is a specialist skill set that most web designers do not possess.
That's why we include an SEO specialist as part of our website design projects to ensure all the required SEO work is completed during development. This approach saves you time and money as you don't have to pay for an SEO specialist to fix up all the problems your web designer created.
You should be able to work with the best local talent.
Brisbane has been Web3's main headquarters and home town since the company got started in 2013. Since then, we've carved out a solid name and reputation in the Brisbane web design industry. That means we attract some of the most talented web designers in Brisbane who love to work with us. Save yourself the time, money and unknowns in sourcing a web designer for your business by working with an agency that already has groomed the best web design talent in town.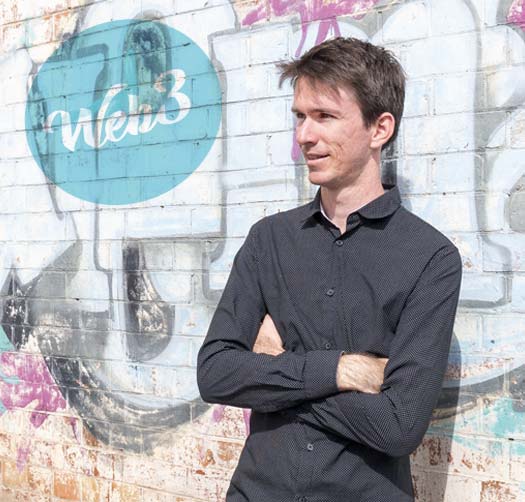 Web Design Case Studies
Join hundreds of happy Brisbane clients who have partnered with us to achieve market leadership online.