Brisbane Web Designers
We're a full service Brisbane WordPress web design agency
propelling professional Brisbane businesses online
Get in touch
A strong track record of delivering transformative
digital marketing for great companies.
Chances are you need a new website for your business. So you went to Google and typed in "Web design Brisbane" or "Web Design Company Brisbane" or something similar and found Web3. Welcome.
Web3 Brisbane is one of the longest established and most reliable Brisbane WordPress web design agencies. Countless businesses come to us when they need a quality website built that is a true asset to propel their business.
Although we design and build websites for businesses all across Australia, Brisbane is where we are headquartered and have had a solid presence in this city since 2013. Thousands of Brisbane businesses continually rely on Web3 to build and maintain their website and online marketing services.
See how we can make your business soar online too.
Make my business Grow
Our Services Include
Web design Brisbane and online marketing services
Because we are a full service Brisbane web design and online marketing agency, we can provide a wide range of web services to suit your business needs.
Engage
Content & Social Marketing
Retain
Email Lead Nurturing
Marketing Automation
Remarketing
Advocate
Video Case Studies
Google My Business
Customer Review Systems
One of our many
Web design client testimonials

Tim Murray, Director of Fencescape
"Web3 Web Design Brisbane has helped us achieve huge results online, allowing us to grow and expand our business across Sunshine Coast and the far reaches of Brisbane. Their web design and digital marketing services have given us positive growth across our company for over eight years in a row. I could not recommend Web3 enough."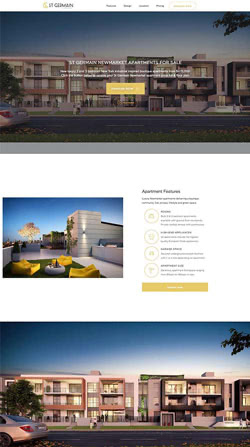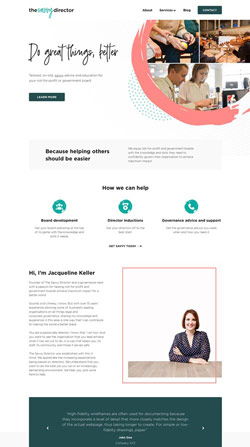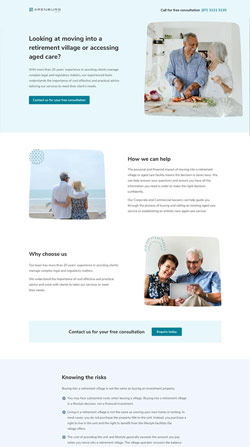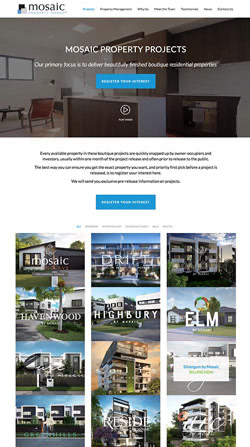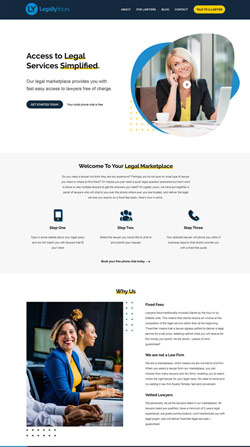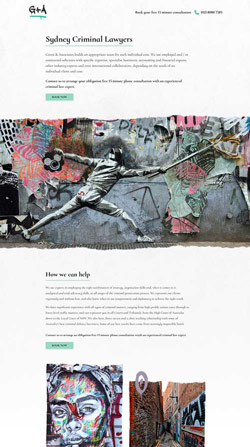 Case Study
250% more sales leads from their website
Mosaic Property Group is a holistic property development, construction and property management company. Mosaic Property Group partnered with us to redesign their main business website & property landing pages to engage and convert more sales leads using SEO & Google Ads. Within the first year of working together, we were able to transform Mosaic's online presence from being an afterthought to one of the business's main channels of acquiring qualified property sales leads.
Get my free growth plan
Why Web3 Web Design Brisbane
Here's a few key reasons why Web3 Brisbane
should design your website
There's dozens of Brisbane web design cowboys that are here one day and gone the next. You could use them but you get what you pay for. Alternatively you can partner with Web3. Your number one Brisbane web design agency with proven market leading results. Web3 Brisbane continually deliver amazing results to their clients for close to a decade.
Established team of specialists
Our Brisbane web design strategy team brings over 50+ years in combined industry experience, meaning that you work with only the very best in the game. Established in 2011 and a 4.9/5 star Google rating means that you work with a reliable agency that knows how to get results.
Proven Strategies & Results
Our strong web design track record covers almost all industries. We know what works & what doesn't. Our diverse range of skills & capability means that you work with a one web agency for all your website needs, saving you the headaches of dealing with multiple vendors.
Clarity to achieve your vision
Our brand-first approach means we work closely with you to develop and execute on a clear roadmap to achieve your vision & mission.
Beat your competition
Our industry intelligence & technology delivers strong results to your business putting you leaps ahead of your competitors, while our constant support means you stay ahead.
About Web3
Your Brisbane Web design Partners
At Web3 Web Design Brisbane, our mission is to grow businesses into market leaders online. We work intimately-close with you to ensure this mission becomes reality. We're not just about pretty pictures and plugins, we focus on achieving your online goals with incredibly powerful website solutions.
We spend a great deal of time to get to know you, your business and your market. It's the surest way we can deliver our promise of building an amazing website solution to grow your business online.
The outcome is a website design that you'll be proud of, a solution that allows you to scale resulting in a better business.
Get a website quote
Learn from and work with the best
Chances are you have seen us around. We are heavily involved in the Brisbane web design and WordPress communities having helped and presented at a number of conferences in the past.
Here are our latest web design and online marketing insights.
WordPress Vs Squarespace: Which one is better?
How To Work From Home Effectively
Does your e-commerce product page have these 10 features?
Web3 FAQ'S
Web design questions?
We got answers!
Get in touch if you have any other Brisbane web design and marketing questions.
What makes you better than every other Brisbane web design agency?There's countless reasons why you should choose us as your web design partner. We've been crafting our award winning WordPress web design solutions for over 10 years. Our web strategy solutions are second to none. Don't take our word for it, see for yourself why our satisfaction rating is 98% and have helped so many businesses online. Speak with us if you want your business in great hands.
How much does a website cost?The number one question any business wants to know is how much will it cost. All of our website solutions are tailored to your specific needs. This means that the investment is based on your desired objectives. We are not the team for you if you are chasing a cheap and nasty website.
If you are after quality results with huge return on investment for your business then we are here for you.
I need a specific kind of website built. Can you build it?Yes. Lets have a chat and work out your best web solution. We design and build all types of WordPress websites from simple information to eCommerce and advanced web applications.
Do you guarantee results?Our websites are built to the highest standards and are high performing. Our goal is to meet, and exceed the expectations that are meaningful to you and your business.
Can you provide a quote based on my existing brief/RFP?Absolutely. Please email it to hello@web3.com.au.
Getting Started with Web3
So how can I get started?
If you're after a quality website design solution then sit down with our Brisbane web strategy team and make it happen

Step 1: Explore Opportunities
Lets learn about your vision, and what your online businesses goals are. We'll also reveal where your short, medium & long term web opportunities are.

Step 2: Design & develop website
Next, we'll work closely with you to turn your business vision and goals into a perfectly designed and develop website solution.

Step 3: Grow website
Websites are a marathon - not a sprint. After we launch your brand new website solution, we will work on ways to ensure that it continues to grow and your vision is met.