Your Digital Marketing Agency
For All Things Web Design,
SEO & Paid Ads
Become the market leader online by partnering with
a digital marketing agency that knows how
to deliver transformative results.
Get My Free Proposal
A strong track record of delivering transformative
digital marketing for great companies.
The Web3 Digital Marketing Methodology
Attract more right-fit customers &
accelerate your business growth
1. Attract More Customers Become the 'go-to' business within your market & attract the right type of customers who are coming to you, not you chasing them.
5. Gain More Advocates Achieve ongoing success and continually delight your existing customers while also driving more new customers to your business.
2. Engage More People Have your customers discover you at the right time & engage them with an offer that solves their problems and achieves their desires.
3. Convert More Buyers Turn your browsers into buyers with websites & landing pages that are optimised to convert your traffic into new revenue for your business.
4. Retain More Prospects Remain 'front-of-mind' with your audience by consistently engaging those who have shown interest, but are not quite ready to commit.
5. Gain More Advocates Achieve ongoing success and continually delight your existing customers while also driving more new customers to your business.
Web3 Brisbane has helped us achieve huge results online, allowing us to grow and expand our business across Sunshine Coast and the far reaches of Brisbane. Their web design, SEO and paid ads marketing services have given us positive growth across our company for over 10 years in a row. I could not recommend Web3 enough.

You guys are fantastic and every session is of incredibly high value. Your overall approach to digital marketing, web design, SEO and PPC advertising is great. You know how and when to ask the right questions to provoke thought and spark positive discussions within our company. You continue to hit the nail on the head and always do a brilliant job.

After a bad experience with our previous digital marketing agency, I was sceptical towards hiring a replacement. Web3 not only increased Guide Dog's online revenue, but they also did so with impeccable levels of service & communication throughout the whole process

I just had a meeting with News Corp for some print advertising and they said, "whoever is doing your website, SEO and PPC is doing an amazing job – whoever they are, keep them, and whatever you are paying them, double it.

You have done an amazing job of listening to our feedback and pulling everything together.  Thank you so much for delivering a fabulous website & SEO strategy. Following the launch, we have received much positive feedback. Many thanks and I look forward to working with you on the digital marketing campaign.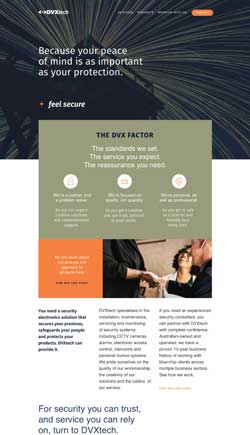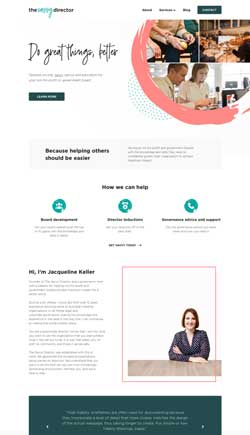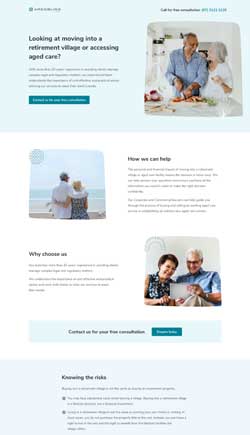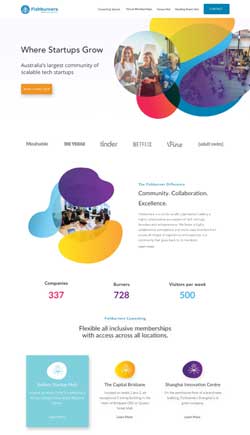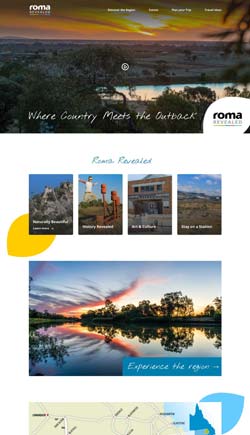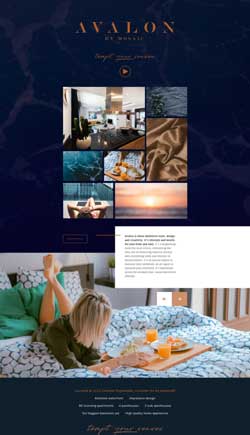 Our Marketing Approach
What is Web3's approach to digital marketing?
How to achieve digital marketing results that skyrocket your business to the forefront of your industry and keeps you there.
The strategic business-focused approach towards growing your business without the ego or jargon.
Perhaps you have tried engaging a digital marketing agency only for them to completely miss the mark and not achieve any meaningful results for your business. Maybe you saw a temporary uptick in visitors coming to your website only for it to fizzle out into nothing. Success with modern digital marketing requires a strategic approach to aligning your digital marketing activity with your long-term business objectives. That's why we take the strategic & business-focused approach with every client that we work with. By understanding your company's mission, vision, values, strategic objectives and target audiences we can produce and execute a digital marketing campaign that is designed to accelerate the success of your business.
This no-nonsense and business-focused approach to digital marketing means you won't be left scratching your head trying to decipher all the marketing lingo and jargon. Our honest and straight-talking team of digital marketing specialists will best advise you along your digital marketing growth journey while leaving any egos at the door. That way, you'll be able to accelerate your business's growth with digital marketing without the confusion and frustration of not knowing what is going to happen next.
Web design, SEO & PPC services done in-house to maximise your results while saving you time & money
Many digital marketing agencies offer SEO and pay-per-click (PPC) advertising services in-house. Few offer these services alongside in-house web design and development services. Most digital marketing agencies will send you off to another agency for web design and development services. Success with modern digital marketing requires your digital marketing campaign efforts to be deeply integrated with your website strategy and vice-versa. The problem with splitting your digital marketing strategy across multiple different agencies is it typically ends up costing you more money while you also spend more of your precious time in having to deal with multiple agencies at the same time.
This is why we provide web design, SEO and PPC advertising services all under the one roof. The deep integration between all of these channels means we can deliver results for your business more effectively and efficiently, saving you time and money. By having a single agency execute and deliver on the one central digital marketing strategy enables you to maximise your results and returns for your business.
Our multichannel approach to digital marketing increases your returns while protecting your position
An effective modern digital marketing strategy requires your business to be front-of-mind with your target audience wherever they are hanging out online. Leaving all your digital marketing 'eggs in one basket' not only makes it difficult for your audience to remain aware and engaged but it also puts your business at risk. Digital marketing is constantly changing due to the changes that large platforms such as Google and Facebook make on a day-to-day basis. That means a digital marketing strategy that used to work in the past may no longer do as the digital landscape has changed.
That's why keeping your business in front of your audience across more than one marketing platform is important to protect your online position when an online platform decides to change how it views your business. Our flexible 'multichannel' approach to digital marketing means we diversify your business's digital marketing efforts across the marketing channels that will produce the best returns. That way, we can keep your business 'ahead of the curve', ensuring that it remains constantly competitive as the digital marketing landscape continues to change and evolve.
A digital marketing partner for your business that you can rely on to help achieve your long-term vision
Success with digital marketing takes time, effort and smart use of resources. Many digital marketing agencies only focus on servicing their clients for their most immediate needs, without considering the 'big picture' of what you are trying to achieve with your business. Ultimately, to maximise the results from your digital marketing efforts, achieving strategy alignment with your business's short, medium and long-terms goals is a key component towards achieving overall success.
The challenge with many digital marketing agencies is they either focus on too few areas of digital marketing, or too many. Deploying your digital marketing strategy on too few channels can limit your success while spreading your strategy across too many channels can cause your business to come short of its marks. For Australian businesses, the major digital marketing platforms, aside from your website, is Facebook and Google. That's why we focus all of our efforts and resources on making your business the leader in its industry across these three areas, helping you achieve your long-term vision.
Web3 digital marketing services
Increase your revenue and save yourself precious time with our 'all under the one roof' performance & growth-centric digital marketing services

Web Design & Development
Achieve a beautiful, fast and reliable website that is custom-designed to fit your exact brand and audience requirements.
Learn More about web design

Search Engine Optimisation (SEO)
Get to the top of Google for relevant searches that not only drive browsers but buyers to your business.
Learn More about SEO

Pay-Per-Click (PPC) Advertising
Scale your business with a constant stream of customers coming from Australia's two largest online platforms: Google & Facebook.
Learn More about ppc advertising
What sets Web3 Apart
Web3 is not your average digital marketing agency
There's no shortage of sub-par digital marketing agencies out there. Many claim they can grow your business. Few can back it up with actual results. At Web3, our mission is to have your business achieve industry leadership online. Since 2013, our obsession with achieving this mission has propelled thousands of our client's businesses to achieving industry dominance online, and we can't wait to achieve the same results with you. Here are a few reasons why we're not just another digital marketing agency because...
Your digital marketing strategy should be delivering business growth, not 'vanity metrics'
What do you want digital marketing to achieve for your business? Serious question! In almost every case, businesses want their digital marketing efforts to produce quantifiable returns. When we talk about returns, we want to see digital marketing activities contributing to business growth outcomes. Not impressions or views but real revenue results. Most digital marketing agencies gear their marketing campaigns to go after the wrong objectives. They talk about how more people seeing your business is the goal of a marketing campaign. What they don't talk about is how to turn those new viewers into buyers which positively impacts your business's revenue as a result. Achieving consistent brand awareness with your audience is an important marketing objective that every business should consider as part of their overall marketing strategy. However, achieving both brand awareness and converting that brand awareness into tangible business growth results is a bigger challenge. The reason why it's a bigger challenge is that it's easy to walk down to the Google or Facebook traffic store and buy more visitors to your website. It's more challenging to find the right visitor and successfully take that visitor on a journey through your business so they eventually become a customer.
That's why we not only focus on achieving brand awareness for your business, but we also prioritise the metrics that will directly impact your business's growth, such as new leads, new revenue, return on advertising spend (ROAS), cost-per-acquisition (CPA) and return on investment (ROI). By focusing our time and resources on improving all of these meaningful metrics and not only a few of them, we continually move the growth needle forward with your business. Most importantly, you get to work with a team of talented digital marketers who is making sure every dollar of your marketing and advertising budget is going towards producing a quantifiable and trackable return for your business.
You shouldn't be held hostage by vague retainers that drain you of resources without results
Most digital marketing agencies provide marketing retainer services. These retainers typically include delivery of a service, however, few deliver meaningful results. Worst of all, these retainers typically lock you into twelve or twenty-four month periods making it hard to get out without getting lawyers involved. At Web3, our performance is our contract. We don't lock our clients into vague marketing retainers but rather flexible, flat-rate and month-to-month digital marketing services based on the outcomes that you want to achieve.
Business is rarely ever linear. That's why we keep our service agreements flexible to ensure that we focus our time and resources on whatever activities will produce the best outcomes for your business. This agile approach to digital marketing means you achieve your desired outcomes more efficiently and effectively while not being held hostage by a lock-in contract.
Your digital marketing agency should be able to execute your strategy within weeks, not months
Having the necessary conversations with key stakeholders in your business is an important first step towards achieving a successful outcome from your digital marketing campaign. However, having to go through meeting after meeting and workshop after workshop without having any of the 'talk' put to practice ultimately prolongs the time needed to achieve success. That's why we take both an in-depth and agile approach to developing your digital marketing campaign so we can get your business to market faster without cutting corners or taking silly shortcuts. The reason why we do this is the tactics that contribute towards long-term successful outcomes and positive returns can only start to be deployed once we have enough in-market data from your digital marketing campaign.
Rather than spending months on devising a grandiose strategy where you only actually need 20% of it to achieve your goals, we stage the release of digital marketing campaign strategy over your business calendar. This 'rolling launch' of delivering on your digital marketing campaign means we can get to market faster while achieving the results that are going to move the needle in your business forward in a shorter timeframe. Additionally, we use the in-market data from your current digital marketing campaign to refine and improve all future stages of your digital marketing campaign. By taking this approach we can constantly execute the most meaningful, relevant and cutting edge digital marketing tactics for your business at any given time, allowing you to achieve your goals faster.
Your digital marketing agency should continue to add long-term value to your business
Some digital marketing agencies 'parachute' into your business, do some work and leave faster than they arrived, leaving you clueless on what they actually achieved. Taking this kind of 'patchwork' approach to your business's digital marketing may fix a few short term issues, however, it is only a matter of time before new issues pop up again. This leaves you constantly 'chasing your tail' and putting out fires, all while your business's ability to grow remains stagnant.
That's why every client that we work with, we consider it as a long-term relationship over years, not months. By aligning your digital marketing strategy with the short, medium and long term objectives of your business means that the steps we take are in sync with achieving your business's ultimate vision and mission. This approach allows us to continually build on top of the work we produce, maximising its value to deliver for your business the outcomes you want to achieve more efficiently and effectively.
Just as you would consider your accountant a trusted long-term advisor with your business, we best advise your business through the ever-changing landscape of digital marketing throughout its entire lifetime.
Your digital marketing agency should be able to grow your business and not just say they can
Most digital marketing agencies claim they can grow your business. Few can prove it. Since 2013, we've partnered with hundreds of businesses across dozens of different industries to deliver game-changing results. At Web3, our mission is to enable your business to achieve market leadership online. To achieve this mission, we've assembled the best and brightest minds in digital marketing who can not only claim that they know how to grow businesses with digital marketing but can back it up with actual results.
Choosing the right digital marketing agency for your business is no small decision. Make the wrong decision and you'll be left out of time and out of pocket. However, making the right decision can be the difference in your business achieving industry leadership online. Don't take our words for it - let the results we have achieved for our clients do the talking.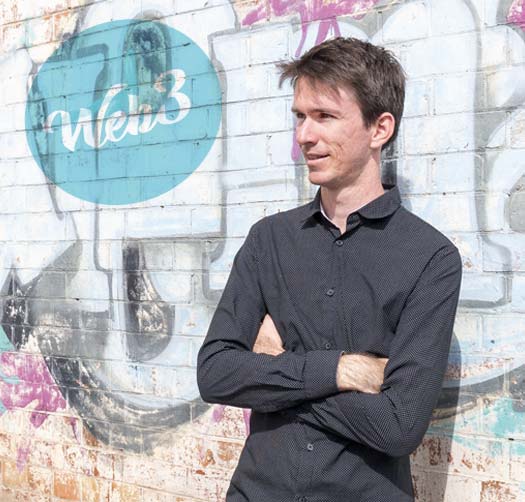 Web3 Digital marketing case studies
When we say that we can grow your business, we mean it. Let the results that we have achieved for our clients do the talking.