Vantage Performance Case Study
Website Transformation Project
Vantage Performance is a national award-winning company specialising in business transformation. They help solve complex business challenges and provide advice on their Business Strategy Blog. They deliver the advice and tips through podcasting and blogging.
Web3 was employed to help upgrade their Business Strategy Blog website to modern standards.
The brief was to work closely with the Vantage team to achieve a new responsive version of the existing website. Updating the website with a modern design and better functionality was the focus of this project.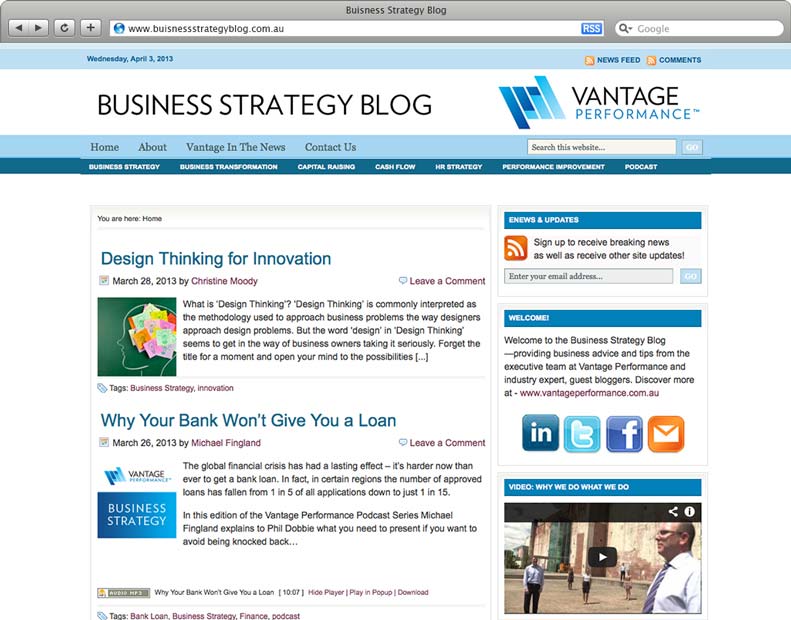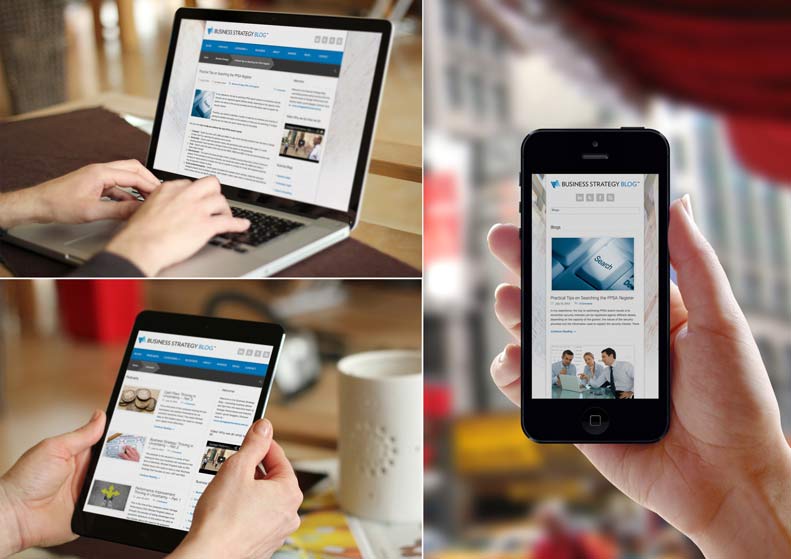 The Web3 Solution
Web3 worked closely with the Vantage team to transform their website into a new sleek and responsive solution. The website's user experience and user interface was carefully crafted to ensure greatest exposure. The website maintains cross browser compatibility for all modern web browsers and mobile devices.
We built the website using the WordPress Content Management System. We chose WordPress because it was important for the site to be editable by the Business Strategy Blog team.
Website Target Market: Corporates, Small to Medium Enterprises, Family Businesses, Business Managers and Owners, Senior Executives, Board Members, Lawyers, Accountants, Financiers and Private Equity.
How Web3 achieved these results
Browser compliance & optimisation
Client co-ordination
Database management
Content migration
Project management
User experience development
User interface development
Smartphone optimisation
Tablet optimisation
WordPress Design
WordPress theme development