The primary objective that we set out to achieve with Coolum Tri Club was to create a simple, straightforward design to inform the public about the club's services and events in the easiest way possible.
The Challenge
As this was a time sensitive project, we approached the website objectively by designing it to only have the absolutely necessary points of information. There where three primary goals that the website needed to achieve:
To inform existing club members the who, what when and where of each training session.
To engage the public so that they would be motivated to join and
To provide a clear point of contact so that the public can find out more about the tri club.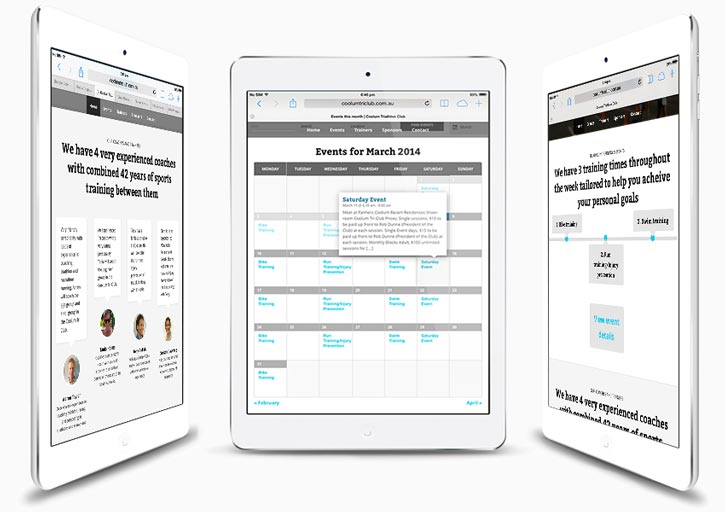 The Approach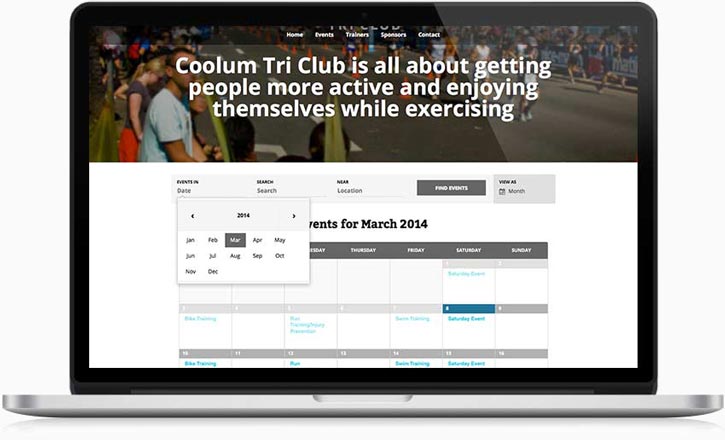 We decided to leverage an events calendar framework, which allowed us to create a highly detailed and information rich calendar quickly and affordably. By doing so, the club's members could access all of the upcoming event and training session details easily from either their desktop or mobile devices.
By keeping the website focused around a single page of content, the website's users could consume all the necessary information they needed to quickly make an informed decision to join the club, or to find out more.

The Result
By focusing the website to feature the most important pieces of information all on the homepage, we were able to get a working model of the website up and running in quick amount of time after starting the project. This allowed us to move the product quickly into the market, so that the club's member's could be informed of upcoming events.
This saved a lot of time, money and effort for the club organisers as he did not have to inform each and every club member when the next training session would be. Additionally, the website formed an excellent channel to drive new customers to the club.